(Auszug aus der Pressemitteilung)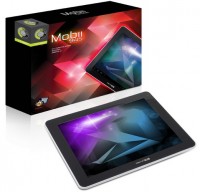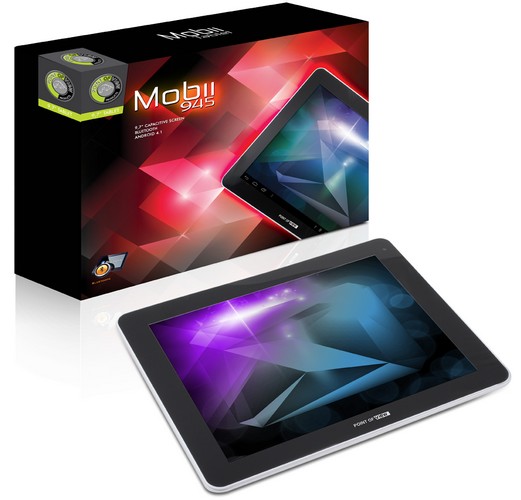 EINDHOVEN – March 8, 2013 – POINT OF VIEW, well known for its range of NVIDIA graphics cards and Android tablets is announcing today two new tablet models: the 9.7" Mobii 945 and the 10" Mobii 1045.
The used processor – in both tablets – is a quad core Cortex A7 – 1.0 GHz accompanied by a PowerVR SGX544 MP20 GPU. One of the best performing and energy efficient ARM CPU's available. To be able to make full use of all this raw processing power, both tablets have 2048MB DDR3 system memory to work with. This engine is guaranteed to run all your favorite apps faster and smoother than anything you've experienced before.
Both tablets are equipped with a high quality IPS panel and with high quality we mean excellent viewing angles, vivid colors and last but definitely not least: high nit (brightness) values!
The Mobii 945 is equipped with an Ultra high resolution IPS panel working on an amazing 2048 by 1536 pixels whereas its 10" brother uses a 1280 x 800 IPS display.
Whether it's social media apps, streaming video's or 3D games, the new Mobii tablet series of POV is the best choice for you. Also through the integrated Bluetooth functionality, many peripherals can be connected quick, easy and wireless.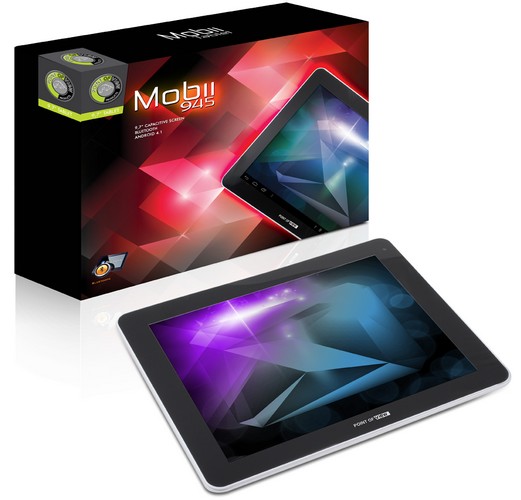 9.7" Mobii 945
The Mobii 945 prides itself by a very slim and light physical appearance. As mentioned about, unique about this device is the Ultra high resolution screen. An absolute perfect image from all viewing angles! Your pictures, movies and games have never looked as clear and sharp on the Mobii 945.
The housing is made up by a cool grey aluminum back side and a black gloss front. Stylish and simple: a classic combo. The housing holds two cameras: a 1.3MP front camera for quick portrait pictures or video calling apps such as Skype and an impressive 5MP camera on the backside for all other photography.
The tablet will be available with 16GB internal storage and can of course be expanded through the micro SD card reader.
10" Mobii 1045
The Mobii 1045 model is the successor of the dual core Jelly Bean tablet Protab30-IPS10. Due to its popularity we have decided not to change too much in terms of housing.
The Mobii 1045 now holds four CPU cores instead of two AND has double (2048MB) of system memory to work with. So besides an 'engine upgrade' all the great functions are still there.
Again we've used an incredibly crisp IPS display with superb brightness and viewing angles. Also worth mentioning, Bluetooth is standard built in.
The Mobii 1045 is a solid and sturdy device due to the full aluminum back. Its weight of 700 gram gives a deluxe feeling but with only 10.5 thickness the tablet still stays very sleek and thin.
The tablet will be available with 8GB and 16GB internal storage.

The Point of View Mobii 945 and the Mobii 1045 are expected to be available end of March with Point of View retailers