(Auszug aus der Pressemitteilung)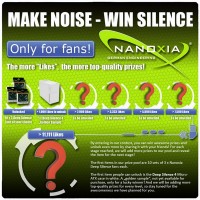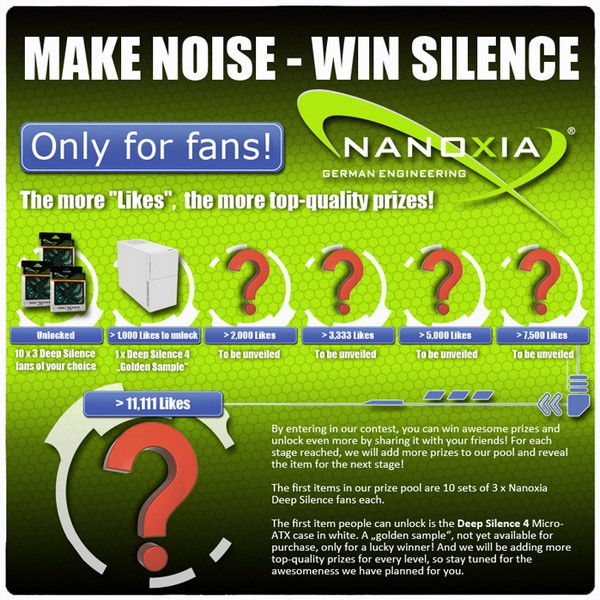 To celebrate the upcoming release of our new case series, which will be arriving in September at distributors, we want to start an amazing lottery on Facebook for all our fans out there.
Starting today and running until August, 16th we want people to make some noise about Nanoxia and get all their friends to "like" us on Facebook. Upon participating, a unique link will be generated which can be shared on Facebook. The more "Likes" are generated, the more prizes we will add to our prize pool! For each friend recruited for us, participants will get one bonus entry toward winning one of our amazing prizes! At the end, the winners will be drawn by lot.
The more people share and the more people they get to "like" Nanoxia on Facebook, the higher the chances to win! But even if people enter at the end of our promotion, they might just get lucky and see their name drawn! For each level reached, we will unlock new prizes that will be added to the pool.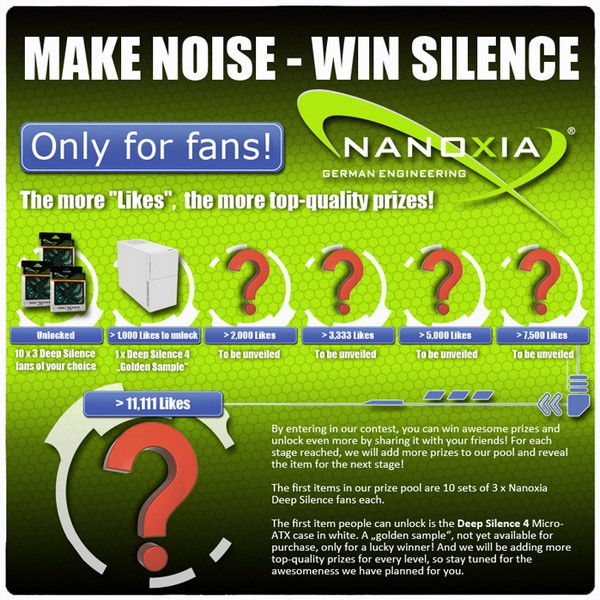 The first items in our prize pool are 10 sets of 3 x Nanoxia Deep Silence fans each. The first item people can unlock is the Deep Silence 4 Micro-ATX case in white. A "golden sample", not yet available for purchase, only for a lucky winner! And we will be adding more top-quality prizes every level, so stay tuned for the awesomeness we have planned for our fans.
These are the steps, with the final goal to reach more than 11,111 "Likes" to unlock some really BIG prizes.
Start: 10 x Nanoxia Deep Silence fan sets
> 1,000 Likes: 1 x "golden sample" Nanoxia Deep Silence 4 White
> 2,000 Likes: ???
> 3,333 Likes: ???
> 5,000 Likes: ???
> 7,500 Likes: ???
> 11,111 Likes: BIG finale!
All people have to do to participate is go to our Facebook page and check out the contest page, enter their information and share it with their friends. We wish all the participants the best of luck!