(Auszug aus der Pressemitteilung)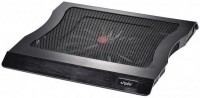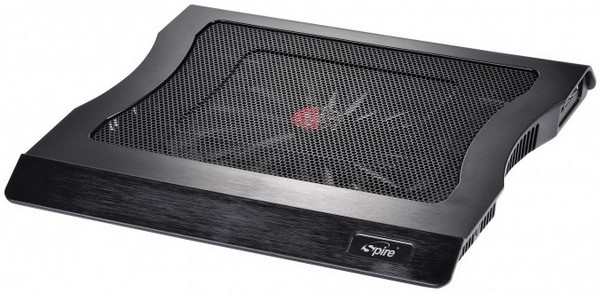 Maarheeze, The Netherlands, 14-08-2013 – The Odyssey 342 laptop base coolers and ergonomic stand is equipped with a large 200mm cooling fan. The base is formed out of lightweight plastic, topped with an aluminum black mesh for dissipation of the laptop/notebooks heat. The ergonomic design and anti-slip features of the Odyssey series provide a comfortable computing experience. There is no need for an external power adapter, powered by your laptop's USB port (cable included). The Odyssey 342 is plug and play and ready to cool down your laptop or notebook alike. Compatible up to 17-inch large laptop computers makes this product the universal choice for laptop cooling and ergonomic use at home, in the office or even on the go.
Main Features:
Active cooling by one 200mm silent fan
Fan speed controller included
Meshed Aluminum top surface for better cooling
Stylish and lightweight, portable structure
2 Port USB2.0 Hub integrated
Accommodates 12- to 17-Inch large laptops
Gentle slope to improve typing comfort and raises screen
Folding feet, Extended non-slip protective pads
Backed by 2 year manufacturer service warranty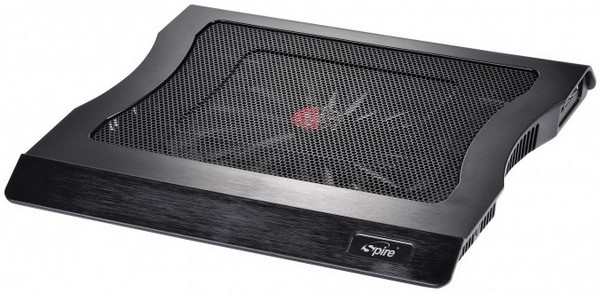 Compatibility:
Universal compatible with 12-inch up to 17-inch notebooks and laptops of any make.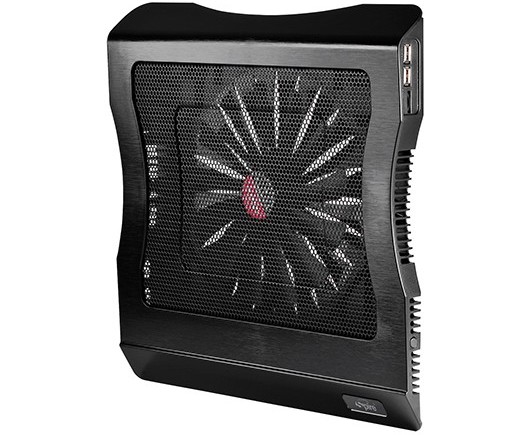 MSRP:
USD 25.95 / EURO 19.95 (ex VAT)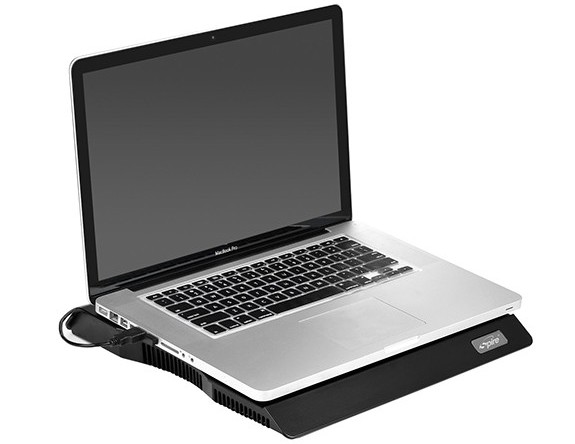 Product Includes :
User manual
USB Cable
Spire Badge
Availability:
The Odyssey 342, item number# SP-NC342-BK is now available from Spire Shenzhen, China.
European branch roll out will be at the beginning of September 2013.