(Auszug aus der Pressemitteilung)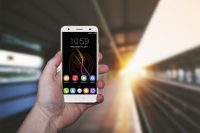 The once a year shopping festival "1111" is coming in two weeks, the hottest season for smartphones is coming too. Do you plan to change a new smarthone by the chance of "1111" and Black Friday?
Choose a qualified smartphone, and use it for a long time will save lot of money and energy. Here we are introducing a quite good smartphone-OUKITEL K6000. It has been a hot seller on Amazon, Aliexpress and self-manages online stores since publication. K6000 Plus is a must-buy mobile phone due to the following reasons.
First, 6080mAh large battery. The world's largest battery smartphone is 10000mAh battery mobile. But for enough daily or business use, K5000 plus is enough. It supports 3 days heavy use.



All the above data are based on the real current consumption on K6000 plus, the time will be different according to different mobile settings.
Second, 12V/2A quick charge. To save more time, a quick charger is also a must. K6000 Plus packs a standard 12V/2A quick charger, it will fully charge 6080mAh in 100 minutes.
Third, large 4GB RAM and 64GB ROM storage,128GB expandable. MT6750T octa-core processor. If you love to play mobile games, fluent APP running and long time supporting is necessary. By K6000 Plus, it has no pressure to run up to 50 APPs at the same time.
Forth, fast focus 16MP rear camera and 8MP front camera. One of the most important function of mobile phone is to record. K6000 Plus supports PDAF quick focus for better and quick capture.
Fifth, Front press fingerprint. Fingerprint sensor will not only supports protection to your mobile phone, but also offers practical functions like answer phone call, take photo, etc. According to OUKITEL engineers, these practical functions will be recovered by next software version by end of November.
Sixth, 5.5 inch FHD display with 5-points multi-touch. With FHD display, views in game, photos, videos will be bright and saturated. A feast for eyes.
Seventh, full metal with 2.5D design. Metal back is more solid and rigid than glass or plastic back cover. K6000 Plus gets a beautiful 2.5D design and curved battery cover. Looks and feels good in hand and eyes.
Eighth, Local warehouse storage in 6 countries. As 1111 and Black Friday is coming, OUKITEL prepared storage in Russia, Spain, Italy, Germany, France, United Kingdom for faster and more convenient delivery for all on-sale smartphones.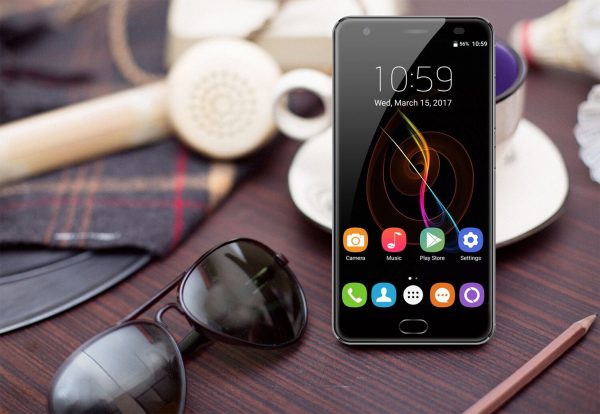 When the shopping festival starts, OUKITEL will prepare coupon codes and direct discount for all OUKITEL mobile phones. While K6000 Plus is one of the best seller, OUKITEL also provides other popular mobiles on OUKITEL official website. Choose the most suitable mobile for yourself, OUKITEL provides more than K6000 plus.