(Auszug aus der Pressemitteilung)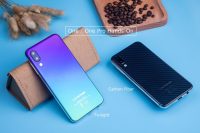 UMIDIGI just announced the UMIDIGI One & One Pro, compact flagships. And today the company officially unveiled hands-on video.
In the video, it shows two gorgeous variants, the twilight and carbon fiber, every variant has a very nice looking. We know the twilight version now is very popular nowadays, so does the carbon fiber since it looks really premium and many manufacturers applied this color into their flagship smartphones. UMIDIGI One series adopts a 19:9 incell full-surface display, taking up almost 90% of the front surface. The 5.9-inch fullsurface notch screen makes this phone as small as a 5.2-inch handset. So this is why we called they are compact handsets. On the shining aluminum frame, there is a side fingerprinter on the power button. That means you can unlock, shut down or turn on your One or One Pro by slightly pressing the same place. Fortunately, this time UMIDIGI brings us two compact flagships, and both of them adopts 3.5mm audio jack.
Powered by Helio P23 chipset, 4GB of RAM, 64GB Rom for UMIDIGI One Pro assures the high performance. UMIDIGI One Pro uses 12MP+5MP dual camera, big 1.12μm pixels, a big optical format 1/2.8", a large f/2.0 aperture OV12870 sensor, which helps takes good photos in any situation. One Pro supports 18W fast wired charging and 15W wireless charging, with 18W fast charging, the UMIDIGI One Pro can be fully charged in 90 minutes. As a flagship smartphone, the UMIDIGI One Pro also supports function NFC and VoLTE in both slots simultaneously.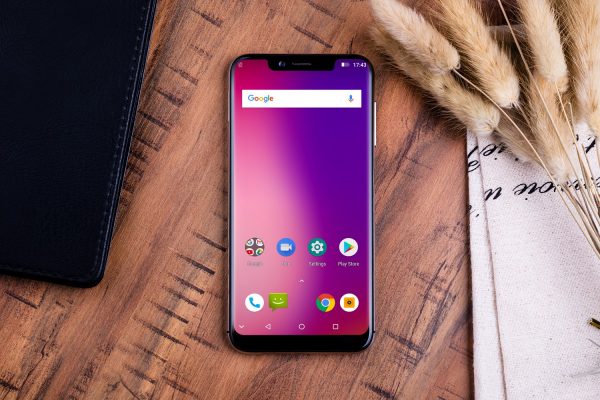 UMIDIGI now in stereo, the UMIDIGI one series is also a boombox. For an enhanced multimedia experience the UMIDIGI One Pro features dual smart power amplifier creating a stereo sound field. From now you can hear the real depth of music and clearly hear your phone telling you.
UMIDIGI now is globally recruiting 10 trial users for UMIDIGI One, so there will be 10 lucky users to get UMIDIGI One for free. To become one of the trial users you just need to complete the specified steps by UMIDIGI and be a bit lucky. UMIDIGI One series is now officially listed on UMIDIGI's website, you can check more details and try your luck to become a trial user right here.
Presale of UMIDIGI One series will start soon, for more information and details please stay tuned.
Video: