(Auszug aus der Pressemitteilung)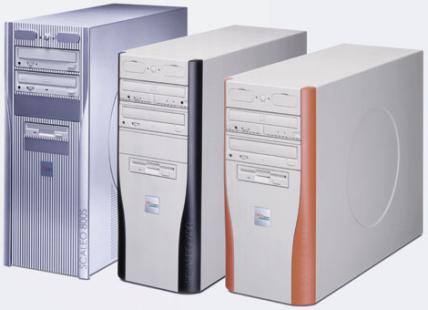 Munich, Germany, April 29, 2003 – ATI Technologies Inc. (TSX: ATY, NASDAQ: ATYT), today announced that Fujitsu Siemens Computers (FSC), the leading European computing company, has selected the RADEON(tm) 9200, RADEON(tm) 9600 and RADEON(tm) 9800 VPUs to power the graphics capabilities of its range of SCALEO desktops PCs. The SCALEO PCs are available from retailers across Europe between April and June.
"The new ATI line-up in our Scaleo desktop PC range means we can offer leading high-end technology and performance at mainstream prices, making this the best possible performance and price point combination to all consumer segments", said Peter Esser, Executive Vice President, Volume Products and Supply Operations, Fujitsu Siemens Computers.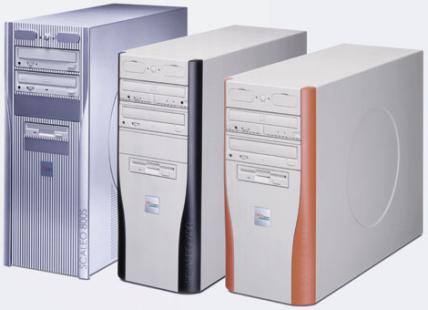 Scaleo PCs

With unequalled 3D-graphics performance, features, image quality and stability that ATI's latest VPUs bring to the consumer, this is a very exciting time indeed for ATI Technologies, Europe ", said Peter Edinger, Vice President and Managing Director, ATI Technologies (Europe) GmbH. "Fujitsu Siemens Computers is a recognised market-leading PC manufacturer, and we believe our latest world-class RADEON 9200, 9600 and 9800 graphic cards are the perfect match for its SCALEO PCs", concluded Mr Edinger.
RADEON(tm) 9800
The RADEON(tm) 9800 series is the fastest and most visually advanced 3D performer on the market. A supercharged, 256-bit DDR memory interface and a thrilling 8-pixel pipeline generate the power to deliver real-time, Hollywood calibre graphics. The sharpest, clearest picture quality imaginable is achieved thanks to Smoothvision(tm) 2.1 and its latest anti-aliasing and texture filtering technologies. Backed by highly programmable shader engines and supporting the latest Microsoft® DirectX® 9.0 and OpenGL® feature sets, the RADEON(tm) 9800 Series of visual processors is designed to bring the most detailed worlds to life with motion picture quality lighting, textures and effects.
RADEON(tm) 9600
With its quad-pipe architecture and Microsoft® DirectX® optimized features, the RADEON(tm) 9600 Series of visual processors delivers maximum programmability and entertainment value. With four independent rendering pipelines and support for the AGP 8X standard, RADEON(tm) 9600 Series brings the most detailed 3D worlds to life with highly programmable cinematic shaders, geometry and texture engines. The RADEON(tm) 9600 Series also offers full support for Microsoft® DirectX® 9.0 and OpenGL® functionality, with a stable and reliable architecture represents the industry's only cinematic Visual Processing Unit (VPU) in its 2nd generation.
RADEON(tm) 9200
Powered by an advanced quad-pipe rendering architecture, the RADEON 9200 series delivers a dazzling visual experience with the highest performance in its class. With a full suite of performance and image quality-enhancing technologies including full support for the AGP 8X and Microsoft® DirectX® 8.1 standards, and streaming video de-blocking capabilities, features unique in this segment, RADEON 9200-based products deliver sharp, clear graphics and video imagery. RADEON(tm) 9200 series puts ATI's advanced stability and highly optimized 2D and 3D features in the hands and desktops of PC enthusiasts everywhere.