(Auszug aus der Pressemitteilung)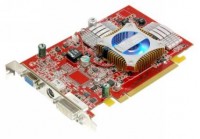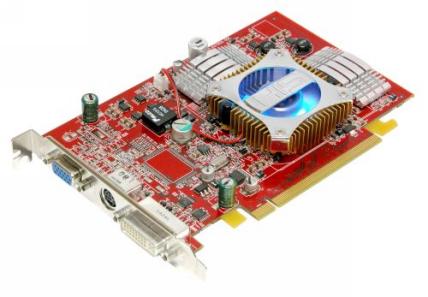 Hong Kong, September 23, 2004 – Hightech Information System Ltd. today

announced the introduction of the HIS Radeon X700PRO iCooler VIVO powered
by ATI's RADEON™ X700 visual processor. HIS Excalibur X700PRO iCooler VIVO
will deliver best-in-class price and performance.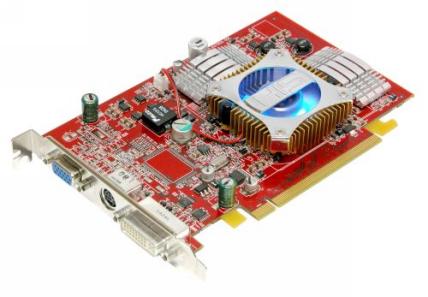 The HIS Excalibur X700PRO iCooler VIVO is based on ATI's newly introduced
RADEON™ X700 visual processing unit (VPU). Powered by eight parallel pixel
pipes, six vertex pipes and built using the most advanced technologies
available, the HIS Excalibur X700PRO iCooler VIVO (LIMITED EDITION) brings
high-end gaming performance to customers at an affordable price.
The HIS X700PRO iCooler system is being proven as an award-winning &
performance- leading cooling system technologies. The iCooler will provide
the ultimate gaming experience with fast performance under a cooler and
lower noise level environment. This board features ATI's RADEON™ X700PRO
Visual Processing Unit (VPU) with HIS award-winning & performance leading
iCooler cooling solution.
The iCooler comes with ice blue LED light and is attractive and dedicated
to maximum cooling and minimal noise output. The iCooler has noise level
less than 24 dB. This Outstanding cooling performance extends the Card Life
also. With such unique features, the HIS Excalibur X700PRO iCooler is the
superior cooling choice for your system.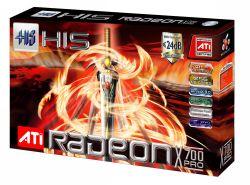 Delivering a gaming experience that is anything but mainstream, the RADEON
X700 visual processing units (VPUs) include the advanced, cutting-edge
features previously introduced in ATI's RADEON X800 family of VPUs and a
higher level of performance than even last year's high-end visual processors.