(Auszug aus der Pressemitteilung)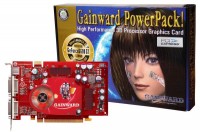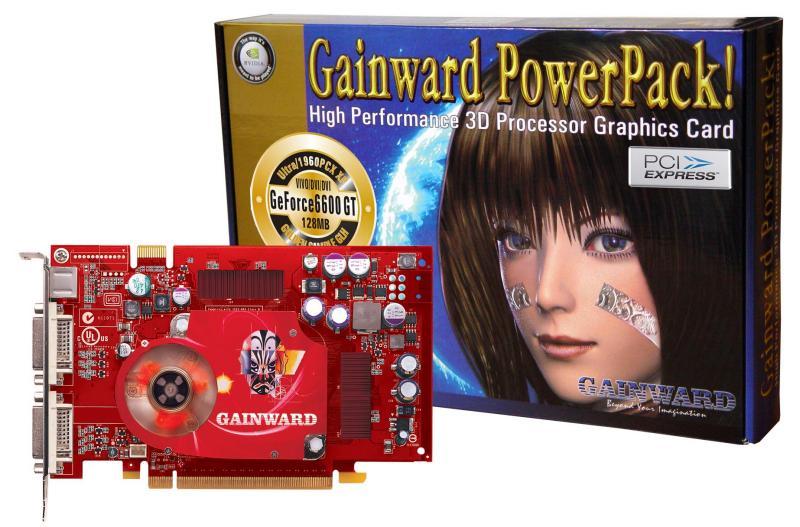 Taipei – Beijing – Hong Kong – Fremont – Munich – London – Malmö – Moscow – Sept. 29th, 2004 – Gainward Co., Ltd., the leading manufacturer of high performance 3D graphics and home entertainment accelerators, announces that with its Gainward PowerPack! Ul-tra/1960PCX XP "Golden Sample" GLH (Goes Like Hell) Gainward will be first to market with a GeForce 6600 GT product using 1.6ns DDR3 memory targeting the upper segment of the mass market. First samples of the PCI-E processor board will ship to selected journalists first week in October. Retail products will start ship-ping to the channel in the second week of October at a recommended retail price of € 349. A similar performing version for the AGP bus will be available early November.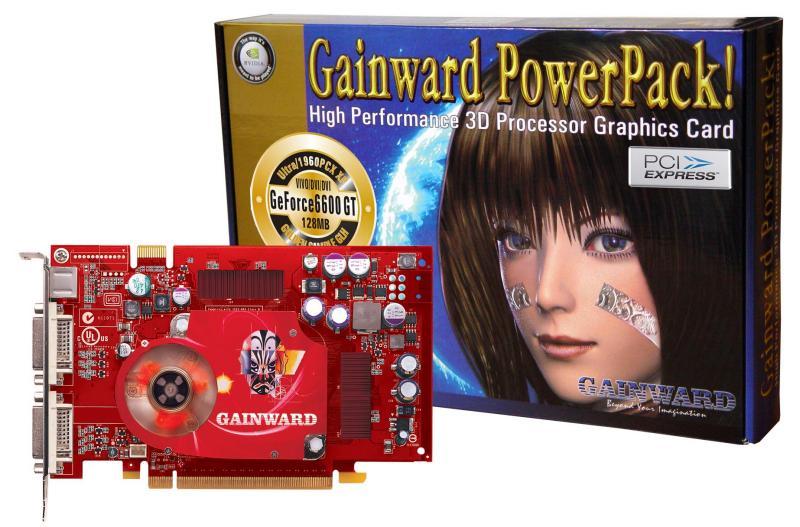 The Gainward PowerPack! Ultra/1960PCX XP "Golden Sample" GLH is based on a hand-selected NVIDIA GeForce 6600GT graphics processor (GPU) and Gainward's award winning high-performance/wide-bandwidth hardware design to run at 540Plus MHz core clock using 128 MB of today's fastest 1.6ns/1.2 GHz DDR3 memory, targeting a significant performance increase over NVIDIA's widely prolifer-ated reference design. The board also features video-in/video-out (VIVO) plus two DVI connectors. With two DVI/VGA converters included in the package the Gain-ward PowerPack! Ultra/1960PCX XP "Golden Sample" GLH is compatible with any combination of two digital or analogue flat panels, CRTs or TV displays.
"The Gainward PowerPack! Ultra/1960PCX XP "Golden Sample" GLH unleashes all of the performance potential of the GeForce 6600 GT GPU and will make it a real winner over ATI's X700″, commented Hans-Wolfram Tismer, Managing Di-rector of Gainward's European operations. "Now You See It!"
With nViewä Display Technology the Gainward PowerPack! Ultra/1960PCX XP "Golden Sample" GLH supports two displays simultaneously with two inde-pendent 400 MHz RAMDACs for office applications, 3D gaming and professional applications such as CAD, DTP, animation, or video editing. The maximum supported resolution for both displays is 2048 x 1536 @ 85Hz. Depending on the resolution the maximum refresh rate is up to 240 Hz.
With two DVI/VGA output connectors plus TV-out the Gainward PowerPack! Ul-tra/1960PCX XP "Golden Sample" GLH allows the end-users to select any combination of multiple displays, including two digital flat panels, two analogue CRTs, and a TV, and to modify the display properties independently, using an intui-tive software interface.
EXPERTool is Gainward's performance tuning utility that allows the user to easily adjust the engine clock and the memory clock of any Gainward product from NVIDIA's recommended default settings to even faster settings. Thanks to Gainward's proprietary, rock solid, multi-layer High-Performance/Wide-Bandwidth hardware design, Gainward offers the end user the choice to run Gainward's "Golden Sample" products at "Enhanced Performance Settings" (both, faster engine clock AND faster memory clock) which guarantee significantly improved "3D real-world performance" for even higher resolutions at 32 bit color depth.

Robust and Complete Software Support
Gainward products support all major OS and software standards with robust, perform-ance enhanced, accelerated software drivers including Microsoft Windows 2000/ ME/XP, Linux, Open GL 1.5, and DirectX 9 to deliver the best performance while assuring the best possible compatibility with current and future applications and games. Gainward's products are also backed by a free driver update support through the internet, telephone/fax/e-mail technical support and a 36 months limited warranty.