(Auszug aus der Pressemitteilung)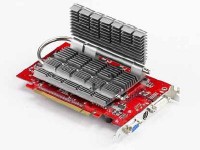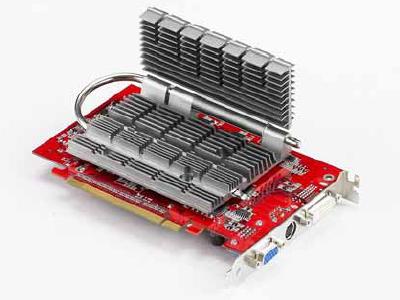 ASUS Extreme AX700 Silencer is equipped with ASUS innovative ReverseCool® technology, offering GPU-on-the–back technology with fanless design to deliver high-performance cooling at 0dB. With a powerful combination of the industry's fastest PCI Express architecture: ATI® Radeon™ X700LE GPU and ASUS's unique features, ASUS Extreme AX700 Silencer incorporates various exclusive features, such as ASU Splendid, ASUS GameFace Live, ASUS GameReplay, and ASUS GameFace messenger. ASUS Extreme AX700 Silencer delivers exceptional quality and performance to the most demanding user for 3D games, streaming media, digital video, and office applications.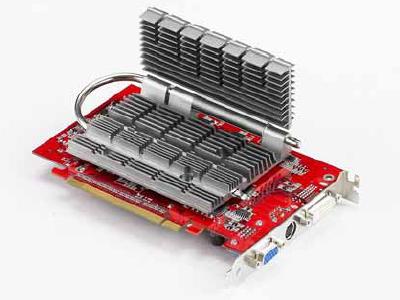 What's ASUS ReverseCool® Technology?
World first GPU-on-the-back graphics card.
ASUS ReverseCool® Technology can leverage CPU fan to dissipate GPU heat
GPU temperature is up to 10 degrees lower by stretched wing
Can't get any quieter than 0dB for cooling technology on graphics cards.
Extended heatsink design, which significantly increases heat exchange area for absorbing heat away
Superior cooling capability enables stable over clocking performance and lengthens GPU life.
ASUS Features
ASUS GameFace Massager®: for real-time video/audio communication
ASUS GameLive Show®: Stream live gaming action onto the internet and share with other gaming enthusiasts.
ASUS GameReplay®: Recording gaming action and strategy into MPEG4 files to share with other enthusiasts.
ASUS Splendid®: Watch video on PCs is now as good as on the best TV.
ASUS VideoSecurity Online®: for building a private security system
ASUS OnScreenDisplay® (OSD):allows to adjust various display settings without leaving the game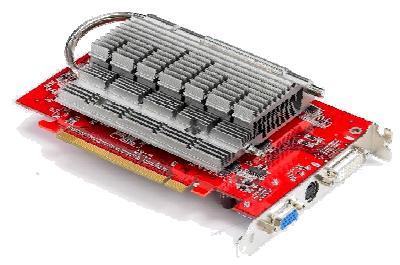 RADEON® X700LE GPU Key Feature
Powered by the world's powerful PCI-E GPU– ATI Radeon X700LE VPU
Native PCI Express: full 16 lane support with 8GB/sec bidirectional peak bandwidth support
SMOOTHVISION. generates the sharp and clear images by built-in anti-aliasing and anisotropic filtering
SMARTSHADER. and VIDEOSHADER.: provides superior programmability and performance, by implementing Microsoft DirectX9.0-level shaders at full precision at all times.
Microsoft® DirectX 9 and OpenGL 1.5 support
Models Available
Extreme AX700Silencer/TD/256M
PCI-E 16X, VGA, DVI-I, TV- out, 2nd VGA, 256M
Hardware Specification
ASUS Extreme AX700Silencer/TD/256M