(Auszug aus der Pressemitteilung)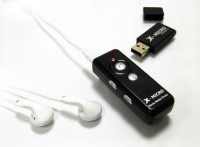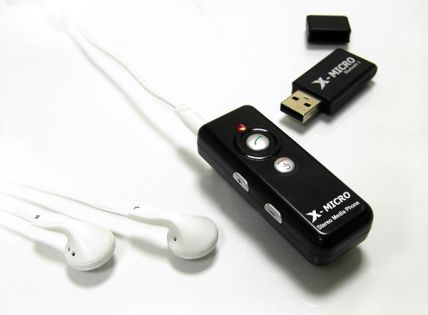 Taipei, January 18, 2006 – X-Micro Technology Corp. announced its latest digital lifestyle product, the Bluetooth Stereo Media Phone Kit, at last week's CES 2006 in Las Vegas. The new phone kit lets users connect a stereo headset to their computer wirelessly. This allows users to move freely within a range of 20 meters when using Internet phone services or listening to music. No longer are users tied to their computer when talking over the Internet or listening to stereo music.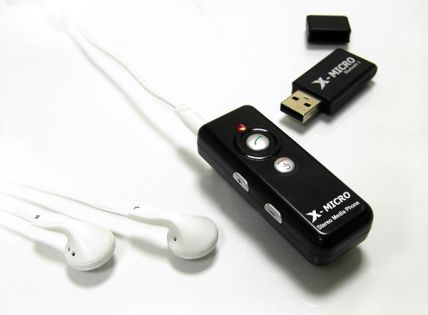 The Bluetooth Stereo Media Phone Kit is specially designed for use with Skype and other Voice over the Internet Protocols (VoIP) as well as Instant Messaging Applications such as Yahoo Messenger, Microsoft MSN Messenger, AOL Instant Messenger, and Google Talk. It allows users to make free calls over the Internet and talk from anywhere in the house or office.
The kit also lets users listen to stereo music on a PC, connect with a mobile phone for hands-free use, and establish multiple links.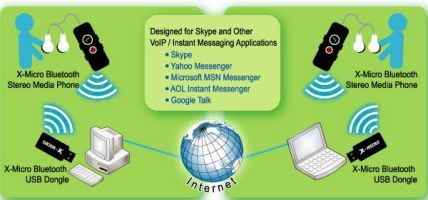 The kit consists of one Bluetooth USB Dongle 2.0 PLUS and one Bluetooth Stereo Media Phone with stereo earphones and microphone. Simply plug the dongle into a PC or notebook and install and configure the software. Place the stereo earphones with microphone into the ears and use the controls on the Bluetooth Stereo Media Phone to dial or answer calls, play music, adjust volume, and select songs. Operation is convenient and easy.
"Convenience and enjoyment is what the digital lifestyle is all about," said Luis Lin, president of X-Micro. "The Bluetooth Stereo Media Phone Kit provides convenience by freeing the user from their PC while still enjoying cost-saving Internet phone calls and computer entertainment."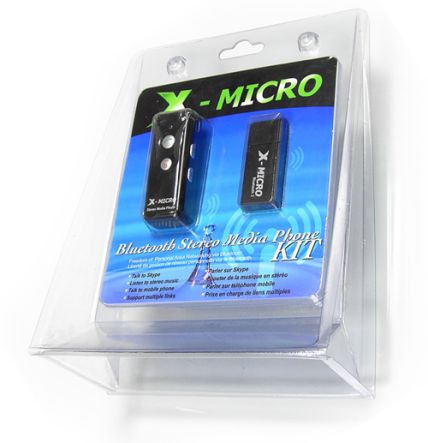 The Bluetooth USB Dongle 2.0 PLUS is powered via the computer's USB port, while the Bluetooth Stereo Media Phone's lithium polymer battery is recharged via USB cable. The rechargeable battery lasts up to 6 hours for playing music, 8 hours for talking on the phone, and 80 hours for standby. The kit operates on the 2.4~2.4835GHz unlicensed ISM band, and is compatible with Windows 98SE/ME/2000/XP.