(Auszug aus der Pressemitteilung)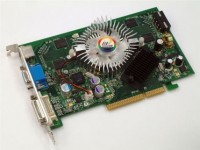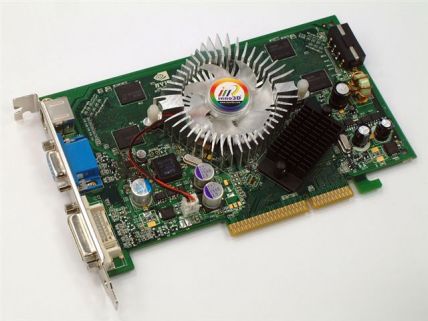 Hong Kong 20th July, 2006 – InnoVISION Multimedia Limited™ launch the Inno3D® GeForce™ 7600GS AGP with 256MB 128bit DDR2 and HDTV for the mainstream market. Users who still have an AGP motherboard and are hesitant to change then the Inno3D® GeForce™ 7600GS AGP is the most affordable way to upgrade for all the excellent 7 series graphical technology features.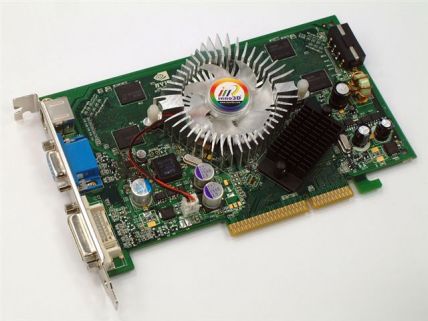 Inno3D GeForce 7600GS AGP specifications
3D Mark 2006 performance table for Inno3D GeForce 7600GS AGP compared to other great Inno3D VGA cards

The Inno3D® GeForce™ 7600GS AGP reaches up to an incredible speed of 400/800MHz which delivers stunning smooth edges and realistic gaming at ultra-high resolutions. It is built-in with all the award winning 7 series technology that is still unbeatable in the market. With Full Microsoft® DirectX® 9.0 Shader support, which is considered a standard cinematic realistic effect that ensures top-notch compatibility and performance for all DirectX® 9 applications.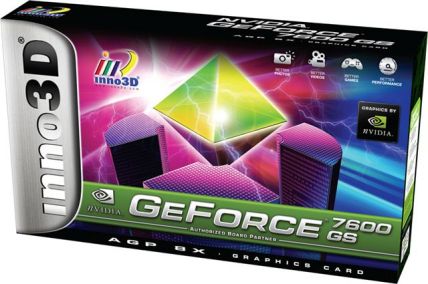 NVIDIA® PureVideo™ Technology is a combination of high-definition video processors and decoder software that delivers unprecedented picture clarity, smooth video, accurate colour, and precise image scaling for all video content to turn your PC into a high-end home theater. The Inno3D® GeForce™ 7600GS AGP is targeted all users who want home entertainment perfection at their finger tips. It is built and ready for Windows Vista™ and with PureVideo™ Technology it brings high-quality VMR pipeline for best-in-class video performance.
The Inno3D® GeForce™ 7600GS AGP also is integrated with HDTV encoder that provides analog TV-output (Component/Composite/S-video) with up to 1080i resolution.
So don't throw away your old motherboard just yet. Once you get your hands on the Inno3D® GeForce™ 7600GS AGP you will have the entire features that NVIDIA® 7 series has to offer that is aimed at the mid-range market.