(Auszug aus der Pressemitteilung)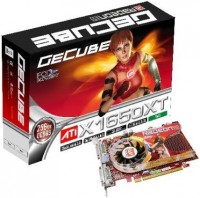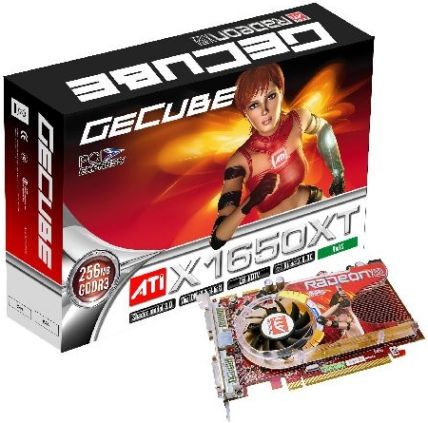 October 31, 2006 – The RX1650XT series from GeCube is making an

earth-shaking debut today! By taking full advantage of the sparkling ATI RV560
80nm chip, the series achieves even better performance-per-watt at a
remarkably modest price, and it also supports the latest Native CrossFire
Technology, bringing you even richer visual effects. This RX1650XT built in
256MB GDDR3 high-speed memory. Combining outstanding designs and
comprehensive product specifications, as well as attractive pricing, the
RX1650XT series from GeCube has given its competitors a run for their
money.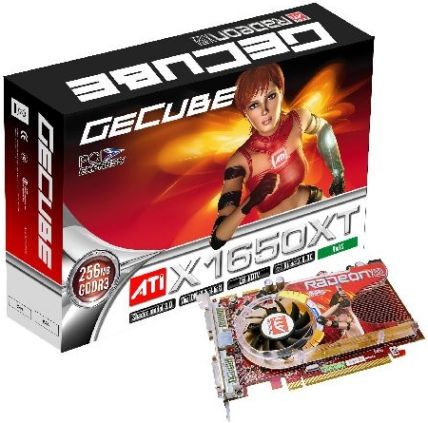 Since the debut of GeCube FZ Cool 1950PRO and HDCP 1950PRO Editon on
October 17, this manufacturer of the global leading graphic card brand
GeCube has ignited a new trend of cool overclockable. And now, the release of
the sizzling RX1650XT product series is set to awe users once more. The use
of the 80nm chip and an increased efficiency on cooling has increased its
performance-per-watt to 15%, which represents a 10% improvement in
comparison to its predecessor that used the 90nm chip. This has also
effectively elevated the speed of its core clock and memory clock. Moreover,
the hardware of the Native CrossFire Ready platform is supported, and only
two sets of bridge jumpers are required to connect two graphic cards together,
allowing users to enjoy the graphic-rendering effect at double the speed; it can
also support resolution to as high as 2560×2048, so that you won't miss even
the tiniest details during game-play.
The 1650XT product series not only supports Shader Model 3.0, but also
possesses the best frame rates in the industry, generated from a high
performance architecture with a 24-pixel pipeline that produces the fastest
image-rendering capability. For HDTV digital output support, the Dual DVI (2
Dual Link) feature makes it far more efficient than products of the same level,
and it also supports Windows Vista so you can upgrade your system in no
time.