(Auszug aus der Pressemitteilung)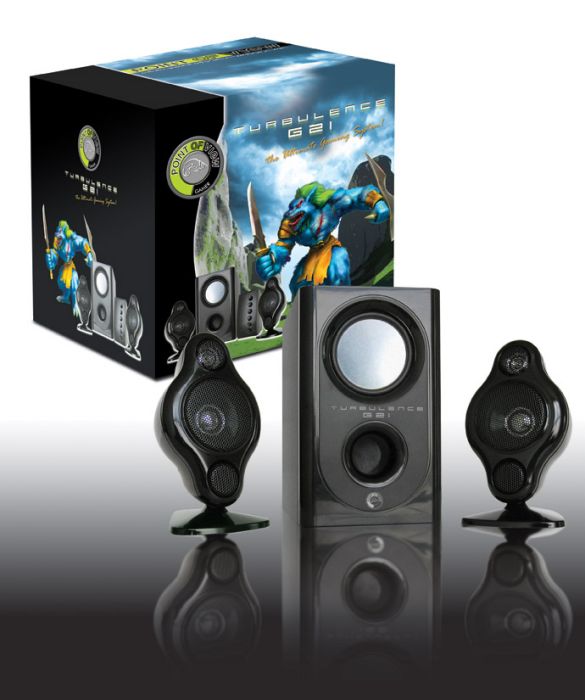 Eindhoven, 2nd November 2006 – POINT OF VIEW is more than Graphics Cards. After a successful

start with the Chameleon-X case, the 'Gaming Products Development
Team' has spawned a new great product.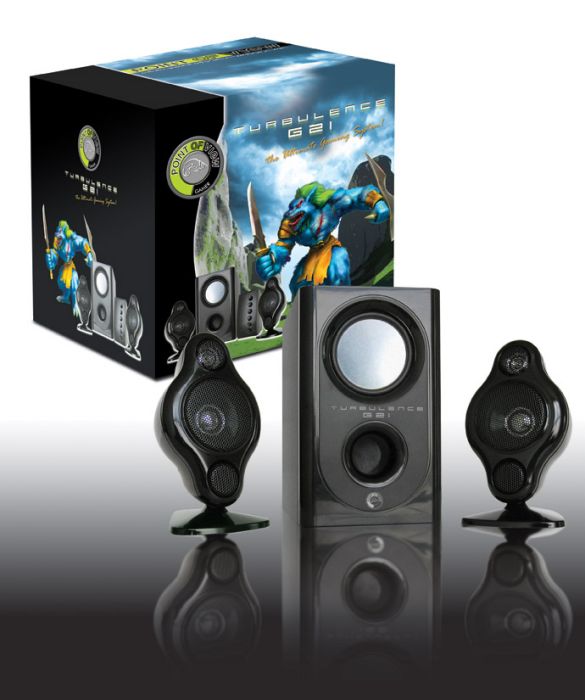 The Point of View Turbulence G21 speaker set has an extremely large
sound range, producing a deep full bass-sound as well as sharp and
crisping high tones.
With its output power of 30 RMS, this 2.1 sound machine is perfect
for watching movies and playing games.
The Turbulence G21 speaker set offers an excellent, massive sound
for an even more excellent price. Don't miss it!