(Auszug aus der Pressemitteilung)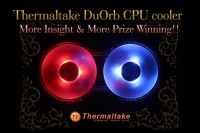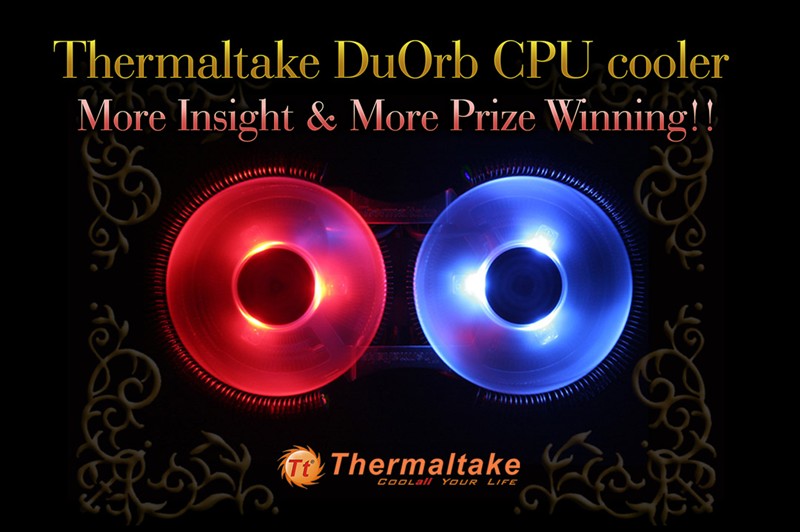 January, 2008 – After the launch of DuOrb CPU video sneak preview last week. Thermaltake launches the online activity of Lucky DuOrb with more detailed pictures and information on DuOrb CPU cooler today.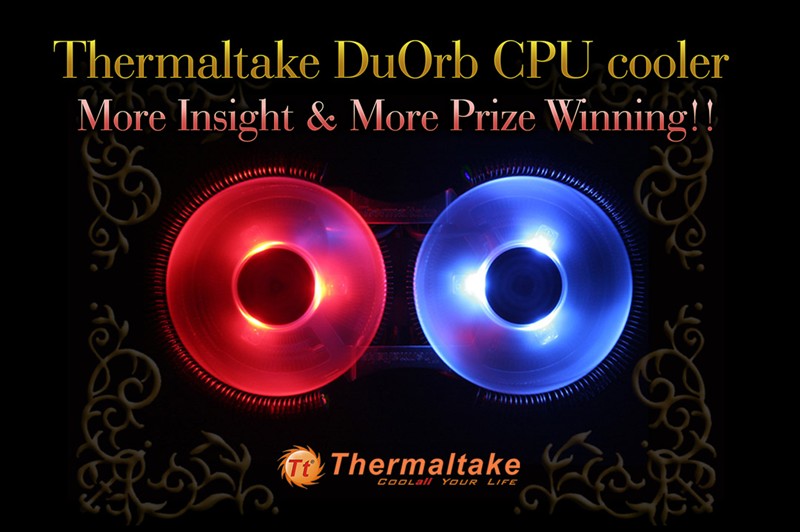 Thermaltake's PC cooling hardware has always surprised the market with their unique style and quality. Their leading innovation and technology have also been receiving numerous awards and recommendations continuously. And this January, with the introduction on DuOrb CPU cooler, Thermaltake proved again that this strong brand never let down the market. And as strong worshipers of Thermaltake, it will not be hard to notice that fun comes along with the superb products all the time, for giving their users the respect and the opportunity to get involved with its improvement and latest movements. This time, the Lucky DuOrb game had been designed with the new cooler for all the Tt players out there, wonderful prizes including all chassis, PSU and CPU cooler are provided.
Whether you are one fine PC enthusiast who's got your hardware desire all aroused by the DuOrb CPU sneak preview, or you are simply one who would want the free opportunity to update your hardware from the finest Thermaltake; check out the Thermaltake DuOrb CPU exclusive activity page now and get whatever you are looking for!