(Auszug aus der Pressemitteilung)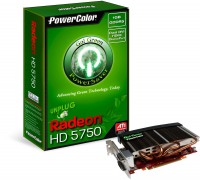 Taipei, Taiwan –January 5, 2010 – TUL Corporation, a leading manufacturer of AMD graphics cards, announces a new energy efficient solution into HD5700 series: the PowerColor Go! Green HD5750. To keep the world greener, PowerColor develops Go! Green series featuring stealth like silence and power-efficient solution which uses up less power yet provides the same amazing graphics performance you demand. Fewer power consumed; therefore, less carbon produced. We can contribute to protect the earth through the easiest method, purchase Go! Green products!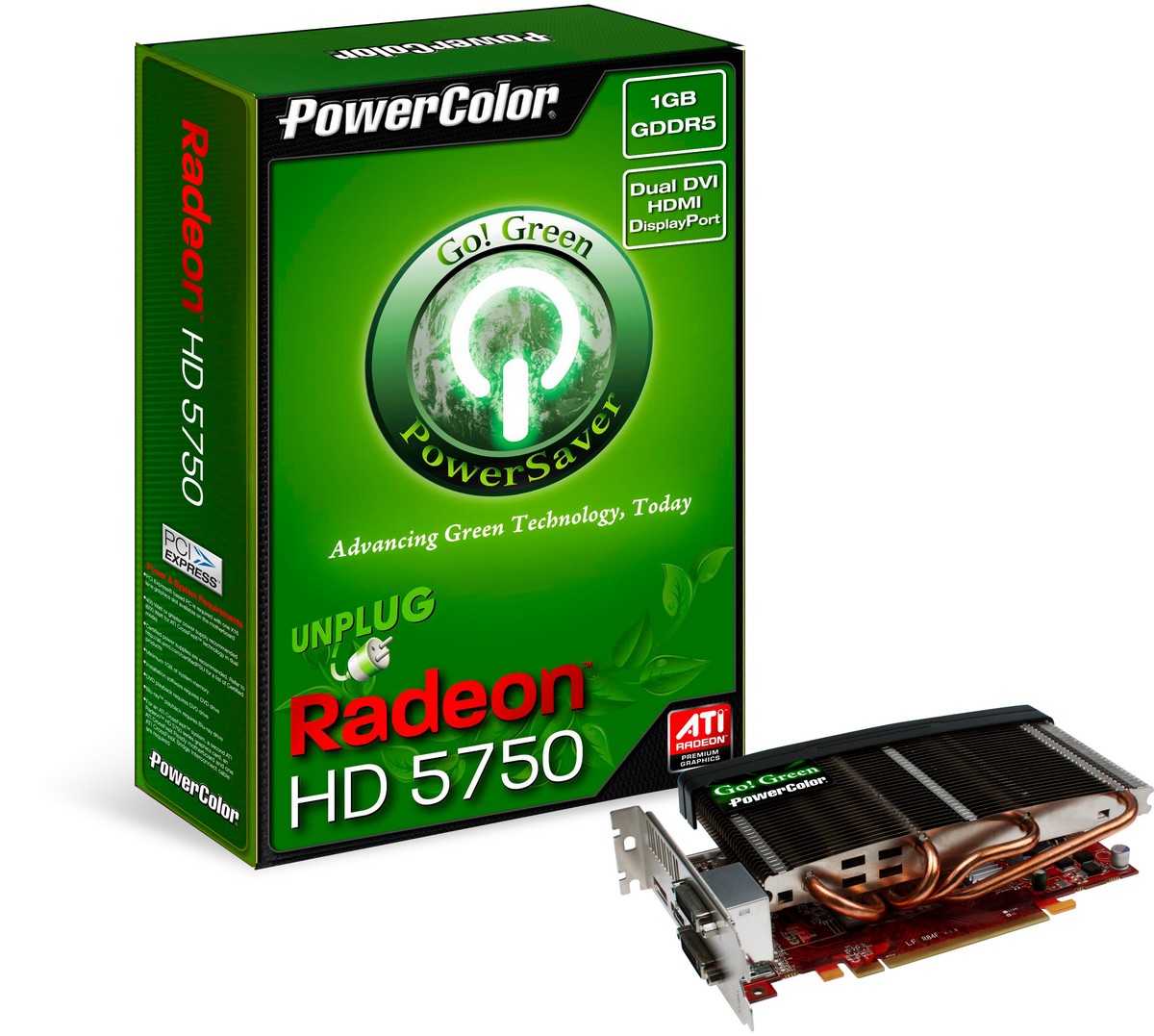 As the industry-first unplugged HD5000 series, PowerColor Go! Green HD5750 takes advantage of its unique "Efficient Energy Transforming Technology", enables the best power disposition, and makes use of every voltage to its maximum energy efficiency. Also, it's equipped with digital power solution, allows its transforming efficiency up to 90% and delivers the best output quality through its high frequency feature. Go! Green HD5750 is able to provide competent energy through low power consumption, while optimizing the limited power to its maximum performance.
Power Color Go! Green HD5750 consumes 21% less power than reference board; in return we produced 103kg less carbon each year each card. This means 27 more trees can avoid from digesting greenhouse gases. Go! Green HD5750 offers an environmentally friendly solution without compromising its great performance in a silent gaming and entertainment environment.
"We're all looking to do our part for the environment. Less power, less carbon produced. And that's why we developed the Go! Green series" says Ted Chen, TUL CEO. "The PowerColor Go! Green HD5750 is designed to provide outstanding graphics performance you need but protects the world at the same time. Go! Green the world with PowerColor!"
PowerColor Go! Green HD5750 will be available in February.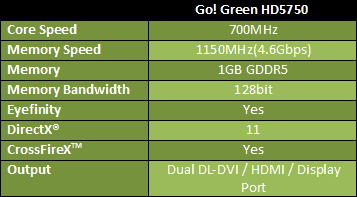 * Specifications subject to change without notice.