(Auszug aus der Pressemitteilung)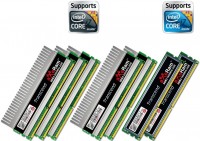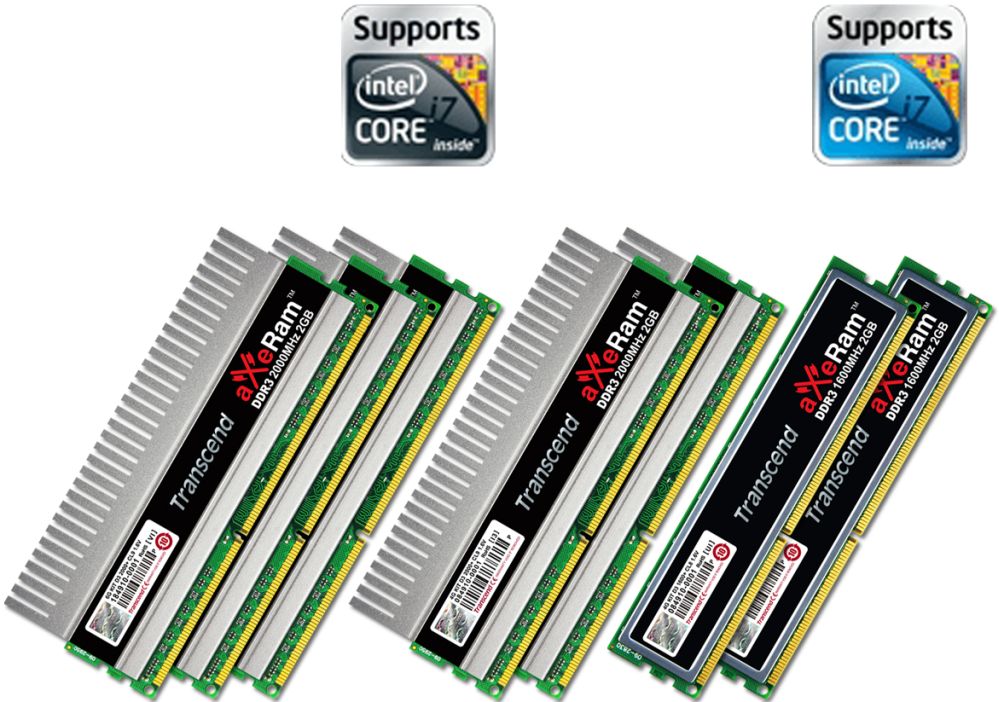 May 17, 2010 – Transcend Information, Inc. (Transcend), a global leader in storage and multimedia products, today announced that its complete line of aXeRam Extreme Performance DDR3 memory has passed Intel's Extreme Memory Profile (XMP) certification. Fully compatible with Intel Coreâ"¢ i7 processors, Transcend's XMP-certified DDR3 kits are engineered for high frequency operation with an exceptionally low voltage of just 1.6V.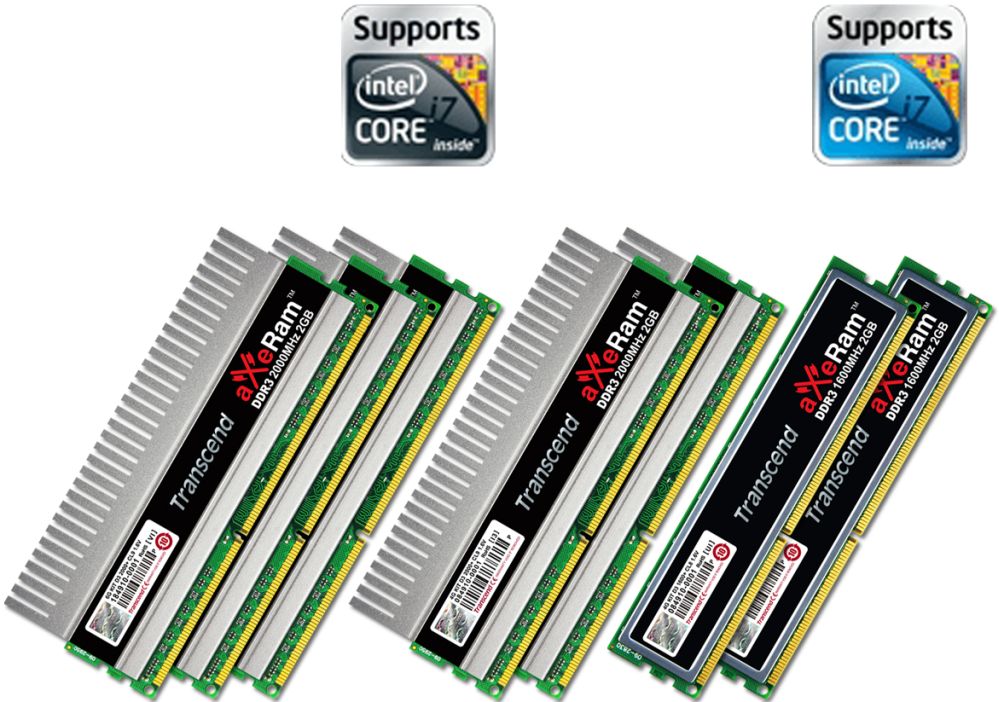 aXeRam DDR3-2000 6GB Triple-Channel Kit
Ideal for high-end gaming systems and workstations, Transcend's triple-channel aXeRam DDR3-2000 memory kit has achieved XMP certification for use with Intel Core i7 Extreme Edition processors and high-performance motherboards sporting Intel's X58 chipset, including the ASUS P6X58D PREMIUM and Gigabyte's GA-X58A-UD3R. The 6GB DDR3-2000 kit consists of three matched 2GB modules rated at 2000MHz with timings of 9-9-9-24 and an operating voltage of a mere 1.6V, offering memory bandwidth up to an incredible 48GB/s- an increase of 35% compared to standard 1333MHz memory.
aXeRam DDR3-2000 & 1600 4GB Dual-Channel Kits
Composed of two identical memory modules that offer a high-performance combination of low voltage requirements, high clock speed and low latency, Transcend's aXeRam DDR3-2000 and DDR3-1600 dual-channel memory kits are fully certified for use on Intel P55-based motherboards. The DDR3-2000 dual-channel kit is rated at 2000MHz with timings of 9-9-9-24, and features memory bandwidth up to 32GB/s- an increase of 30% compared to 1333MHz, allowing performance enthusiasts and gamers to take their Intel Core i7 platform to the next level of memory overclocking performance. The aXeRam DDR3-1600 memory kit runs at 1600MHz with timings of 8-8-8-24, outperforming standard reference modules by up to 15%. Offering exceptional quality on a budget, the DDR3-1600 kit provides a great balance between performance and price.
To ensure extra stability and signal integrity at high clock speeds, all aXeRam modules are comprised of 128Mx8 high-quality DDR3 FBGA chips and use robust PCBs that fully comply with rigorous JEDEC (Joint Electron Device Engineering Council) standards. With premium DRAM chips and high thermal efficiency aluminum heat sinks, aXeRam DDR3 memory modules deliver amazing overclocking performance while maintaining cool temperatures.