(Auszug aus der Pressemitteilung)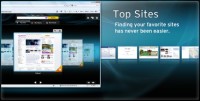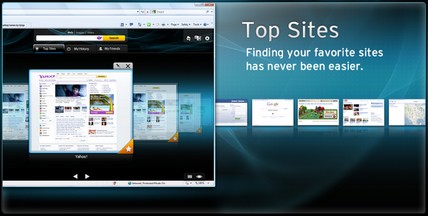 Sep. 14, 2010, Taipei, Taiwan – ASRock Inc., the leading motherboard and mini PC manufacturer today proudly introduces a new utility for internet browser – SmartView. It is the smart start page for IE that combines your most visited web sites, your history, your Facebook friends and your real-time newsfeed into an enhanced view for a more personal Internet experience. ASRock once again leads the innovative technology by introducing the brand new SmartView utility that makes your computing environment more versatile.
The Smart Start Page That Connects To Your Favorite Sites and Facebook Friends
The SmartView is a consumer-oriented utility designed for urbane individuals seeking for functionality and connectivity. Easy to use and reliable, SmartView utility boasts a fully functional set of capabilities to give you perfect and customized Internet joyfulness. ASRock motherboards are exclusively equipped with the SmartView utility that helps you keep in touch with friends on-the-go. Today, we're delighted to announce that SmartView technology has been fully applied on ASRock full series motherboards, the major features of SmartView include:
(1) Visual thumbnail images which categorize and rank your frequently visited websites, as well as provide a chronological view of your browser history.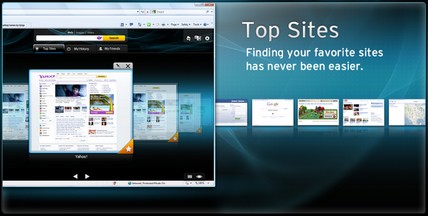 (2) A persistent, real-time Facebook newsfeed located within the Internet Explorer sidebar.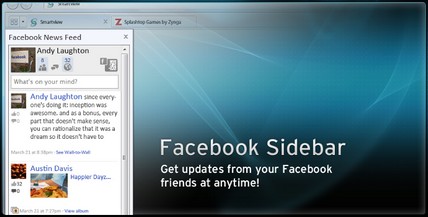 (3) A "Friend Wall" that conveniently alphabetizes your Facebook friends by profile photo, allowing immediate access to your friends' profile pages.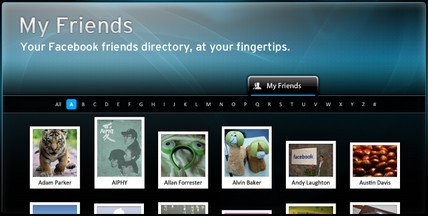 (4) A "share this" button which allows you to instantly and immediately share webpage posts and links to your friends' Facebook pages.
(5) A persistent search box from best-in-class search engines such as Google, Yahoo, Baidu (China only) and Yandex (Russia only).

(6) Two mode options that allow you to choose your favored view style.

Get The Latest News with ASRock SmartView
Targeted at the young professionals for leisure and productivity, the SmartView utility embraces the function completely. To connect to the world and get the latest news instantly, the SmartView is a smart IE start page that offers you a completely enhanced Internet experience.