(Auszug aus der Pressemitteilung)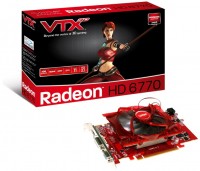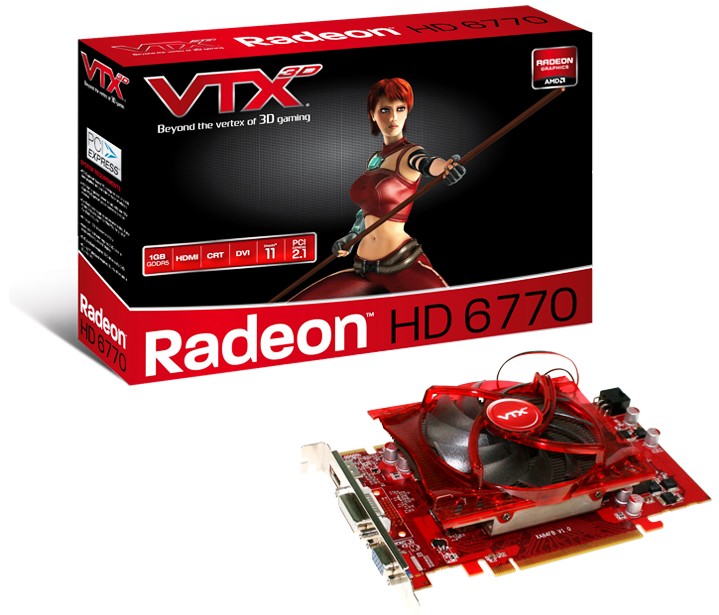 Taipei, Taiwan –April 28, 2011 – VERTEX3D, a new brand of AMD graphic cards, continuing the huge success of VTX3D HD 6000 series, today adds new HD6700 series─ VTX3D HD6770/HD6750 based on the latest AMD graphic technology, and aims to the users who insist no-comprise performance but with reasonable prices.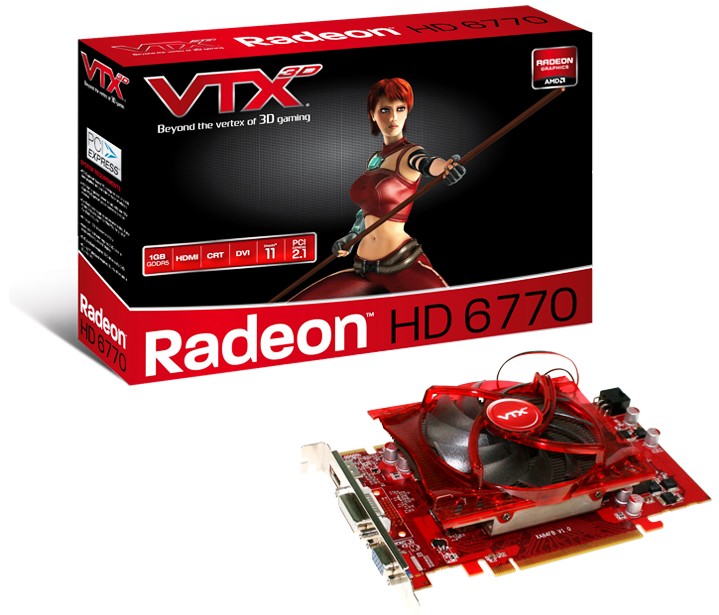 VTX3D HD6770 features a 850MHz core clock, 1200MHz memory clock, and there is 512MB/1GB of GDDR5 memory with a 128-bit interface. VTX3D HD6750 deliver high performance with 512MB/1GB of the latest GDDR5 memory, together with clock speeds of core and 1000MHz/1150MHz for the memory. Both VTX3D HD6770 and HD6750 equipped with duel slots fan, provide much cooler temperature and more quietly even under full load.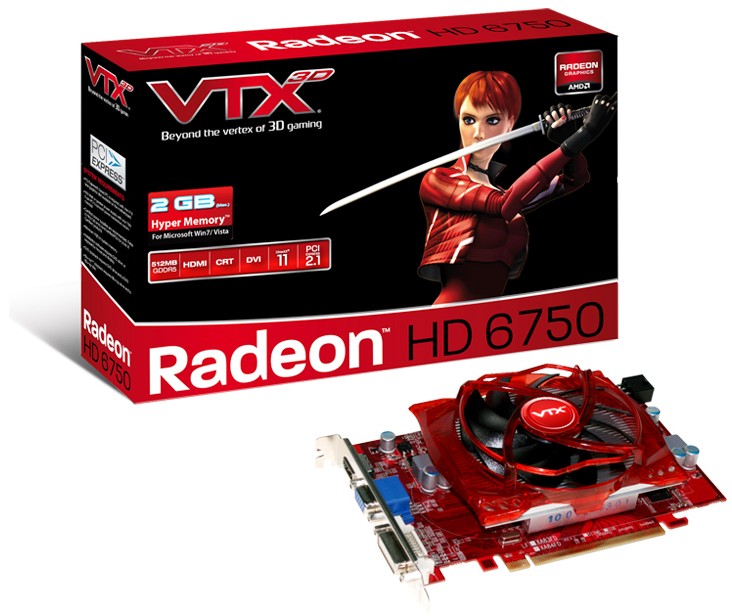 VTX3D HD6700 series is fully supported by Microsoft DirectX, bringing rich, incredible and realistic visuals of HD gaming performance. In addition, the new HD6000 series of VTX3D embedded support for DirectCompute 11, 3D stereoscopic support and HDMI 1.4a. With AMD HD3D technology, gamers are able to take the full stereo 3D gaming adventure, which also provides 3D support for Blu-ray, Stereo 3D display, builds a realistic surrounding for audio performance.
With the help of AMD App Acceleration technology, you can unleash the most demanding applications and tap into stunning video quality. The well-known AMD acceleration technology can lower CPU capacity by allowing GPU to share some compute tasks, makes the speed of video encoding, transcoding and upscaling much faster.