(Auszug aus der Pressemitteilung)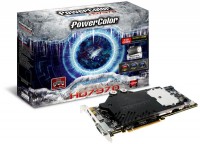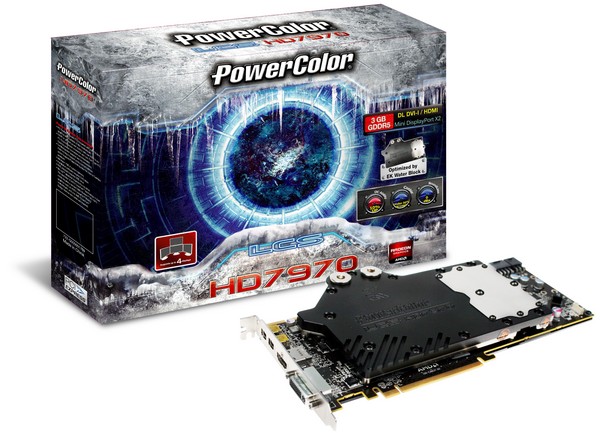 Taipei, Taiwan –February 22nd, 2012 – TUL Corporation, a leading manufacturer of AMD graphics cards, today releases the first and only liquid cooling solution in the market: the PowerColor LCS HD7970. Partnered with award-winning cooling manufacture EKwaterblocks, the PowerColor LCS HD7970 enhances the overclocking headroom and has factory OC setting at 1050MHz core and 5.7Gbps memory, delivering extraordinary thermal performance for optimum system stability in a superb OC setting.
The PowerColor LCS HD7970 dissipates the heat from the nickel coated copper base which fully covers the key components, enhancing anti-oxidizing ability and allowing GPU temperature under 50°C even under full load. Moreover, with acetal surface of water block design, preventing moisture damage to ensure the longer life cycle.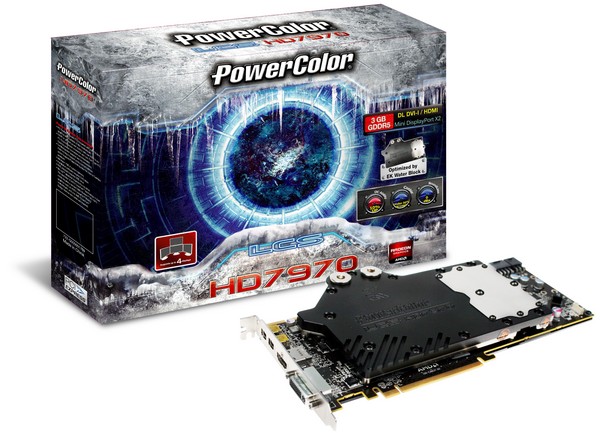 Compatible with the latest GCN architecture, the PowerColor LCS HD7970 is ready for DirectX®11.1 and PCI Express 3.0, delivering ground-breaking gaming performance. Engineered with support for AMD Eyefinity Technology 2.0 and HD3D technology, it enables a "wrap around" gaming view with stereo 3D technology to put you right into the game.
PowerColor LCS HD7970 packages a high-flow 3/8″ and 1/2″ fittings (barbs) to maximize water flow with captured o-rings to prevent leakage. Gamers can customize their own liquid cooling system using these two fittings.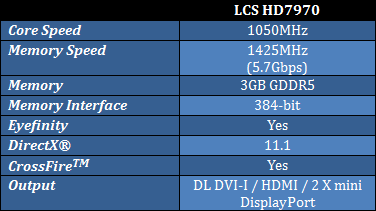 About EK Water Blocks
Started in year 1999, when the founder Edvard König bought his first computer. The goal for EK is to excel in a niche market of performance upgrades for computers. With continuous research and development, we have established a portfolio of products for water cooling. Quality and breathtaking design on the technological edge is our philosophy.