(Auszug aus der Pressemitteilung)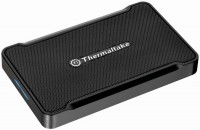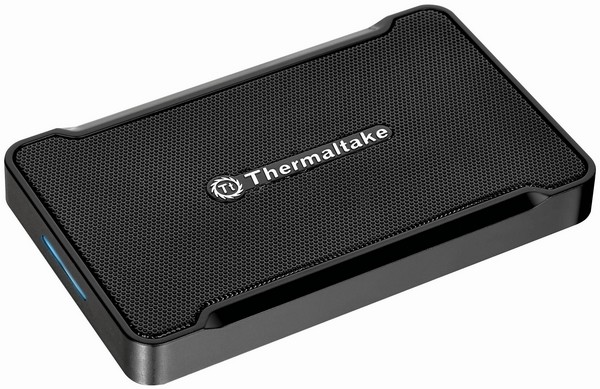 Taipei, Taiwan February 22, 2012 – Thermaltake, being the industry pioneer brand with expertise in PC power and thermal solutions, and continues to drive toward the corporate mission of "delivering the perfect user experience" in all segment of the market, began the Max series with a simple idea of creating a protective cover to magnify the ease of removing a HDD from Thermaltake chassis and evolved into a character that can maximize and utilize the function of HDD. Today, brings in the Max 5G 2.5" hard drive external enclosure and the Max Duo (SSD & HDD) rack with USB 3.0 ports to stretch the solutions provided by the Max series for users.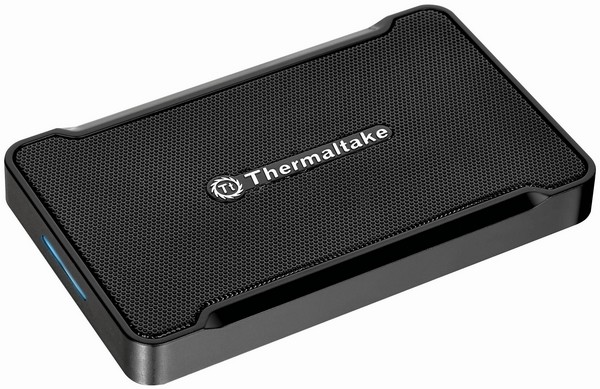 Thermaltake Max 5G 2.5" Hard Drive External Enclosure
High flow metal mesh design allows for better airflow and improved heat dissipation.
Press button release mechanism allows for quick and easy tool-less drive removal and installation.
Supports USB 3.0 SuperSpeed – Maximum Transfer Rate up to 5.0 Gbps.
Plug & Play Installation – Ready to Work in seconds, No software or power cord needed.
Supports 2.5" SATA I/II/III Technology Hard Drives or SSD's.
Windows & Mac OS Compatible.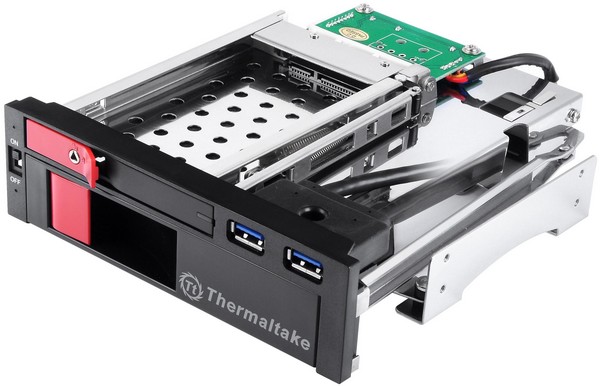 Thermaltake Max Duo SSD & HDD Rack with USB 3.0
Dual bays to fit one of each 2.5″ & 3.5″ SATA HDD or SSD

One (1) 2.5″ SATA drive bay
One (1) 3.5″ SATA drive bay

Supports two USB 3.0 ports via internal 20 pin header
Fits in a standard 5.25" drive bay for easy installation
Fully supports hot-swap and hot-plug capabilities
Tool-free access for easy HDD installation
HDD Access LED indicators shows the HDD working status
Front panel power switch for quick power up or power down of HDD's
The Max series has always aim to make the most of HDD portability and function.