(Auszug aus der Pressemitteilung)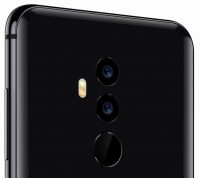 Hi, guys! Here comes the photo samples from UMIDIGI Z2, and we made a comparison with the Huawei P20. Keep reading, the results were pretty surprising.
Both phone Huawei P20 and UMIDIGI Z2 serve up your typical dual lens camera there on its shiny back end. You get a 12-megapixel lens with f/1.8 aperture and 20-megapixel lens with f/1.6 aperture from Huawei P20, while you can get a 16-megapixel lens with f/2.0 aperture and 8–megapixel lens with f/2.0 aperture from UMIDIGI Z2. The dual camera setup is in combination to snap crisp and detailed shots, complete with proper depth sensing.

UMIDIGI Z2 and Huawei P20 camera comparison In the good light condition
Conclusion: UMIDIGI Z2 almost has the same photo quality as the Huawei P20, which is pretty impressive for such a price. Especially in good light condition, there are no big differences between UMIDIGI Z2 and Huawei P20. Stay tuned, more comparison in low-light condition and selfies quality will be published later.
Now UMIDIGI Z2 is available with a favourable price at $249.99 with $50 off at Banggood. And according to factory photos unveiled by UMIDIGI, the UMIDIGI Z2 shipment started. So that's an open sales for UMIDIGI Z2 at Banggood. You can check out full specifications UMIDIGI Z2 at here.