(Auszug aus der Pressemitteilung)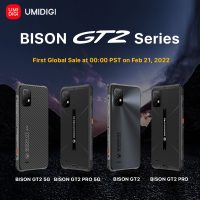 UMIDIGI announced that the BISON GT2 series will kick off its global sale on February 21st.
UMIDIGI also has prepared 5 units of BISON GT2 PRO 5G as a giveaway.
Congratulations to UMIDIGI fans, the long-awaited 5G rugged member, BISON GT2 5G is coming. At the end of January 2022, UMIDIGI is thrilled to announce that its first 5G device will be officially released today alongside its new BISON GT2 series. The new series comprises the 4G, named BISON GT2 & BISON GT2 PRO and 5G version, BISON GT2 5G & BISON GT2 PRO 5G. Regarding new products, what surprises await us?
Both 4G and 5G of the new series offer a 6.5-inch FHD+ display with a 20:9 aspect ratio and a 90Hz refresh rate, showing us vivid details and exquisite visual effects. The series comes with a triple rear camera setup that houses a 64MP primary sensor with an f/1.8 lens, along with an 8MP wide-angle shooter and a 5MP macro shooter. On the front, there is a 24MP punch-hole facing camera, which stands out your beauty.
In terms of battery, they all are packed with a 6150mAh massive battery and support 18W fast charging. What's more, along with 8GB of LPDDR4X RAM and up to 256GB internal storage, it also supports up to 512GB expandable memory card and provides enough storage space, so you can keep a lot of precious memories.
In addition, as a member of the rugged phone family, the BISON GT2 series and BISON GT2 5G series also support IP69 and IP69K rating waterproof and dustproof, and passed the MIL-STD-810G military standard test that supports up to 1.8m drop-proof.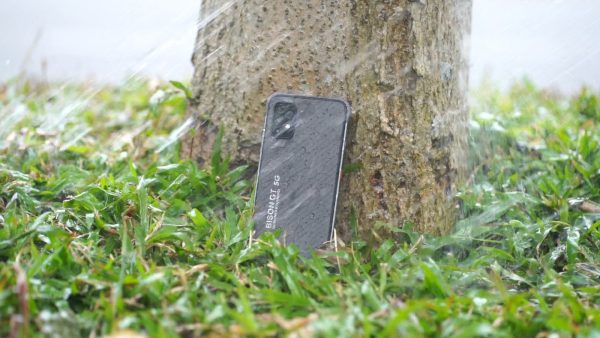 Under the hood, the two 5G are powered by MediaTek Dimensity 900, which is fully integrated into the ultra-efficient 6nm process from TMSC and enhanced with even more power-saving technologies. It supports Wi-Fi 6 and Bluetooth 5.2, delivers unprecedented network speed and stable transmission. Furthermore, L1+L5 dual-frequency positioning is adopted to improve the accuracy of navigation.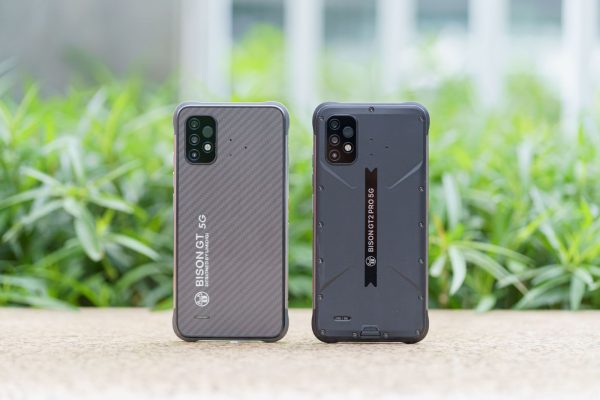 As for the processor on 4G, they sport an octa-core processor, Helio G95, which is the same as BISON GT and coupled with up 8GB + 256GB storage combination. Despite this, by contrast with the previous generation, the BISON GT2 series has more upgrades in some aspects. Most significantly, the new runs on the latest system Android 12 and offers you a brand new user experience. 5G series is also the same but it will be pushed via OTA for updating.
Time and Prices About Global Sale
Meanwhile, the company has confirmed that the new members will go on their first sale at the end of February. BISON GT2 price starts at US$239.99 for the base 8GB + 128GB model. The phone also has an 8GB + 256GB option, BISON GT2 PRO that carries a price tag of $269.99. On the other hand, about BISON GT2 5G, the prices of the two storage models are $299.99 for the 8GB + 128GB and $339.99 for the 8GB + 256GB model.
Join BISON GT2 PRO 5G Giveaway
By the way, to warm up the upcoming new rugged phones BISON GT2 series, UMIDIGI company is globally giving away 5 units of BISON GT2 PRO 5G. If you are interested, you can join the giveaway and learn more on UMIDIGI's official website.