(Auszug aus der Pressemitteilung)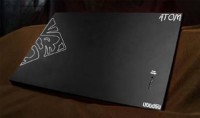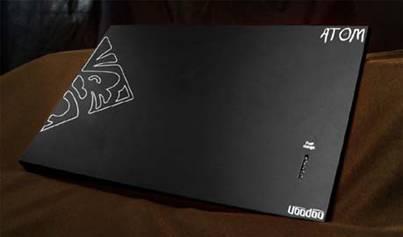 January 29, 2004 – Calgary, Alberta – VoodooPC, a world leader in the design and manufacturing of high-performance personal computer systems, today announced the launch of the world's first powered mousepad.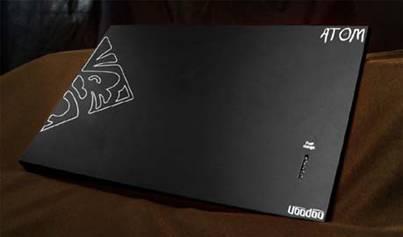 The Voodoo ATOM Speedpad is a brushed aluminum mousepad that also happens to extend the battery life of select models of Voodoo ENVY notebooks by over 2.5 times. By simply plugging a wire between the mousepad and your notebook the Voodoo ATOM Speedpad is a power users dream come true – you can use your Voodoo ENVY notebook for up to 10 hours on a single charge.
"There are multiple ways to use it" says J. Desmond Brown, Media Designer, VoodooPC "The ATOM Speedpad can be left in your notebook bag, and you can run a wire from the bag to your notebook if you are on a plane, or if you are stationed at a desk you can use it as your mousepad. It's fully compatible with all optical mice, and being aluminum, the surface will last for years."
"I spend a fair amount of time traveling, and I was fed up of losing power on long haul flights, especially while in the middle of a movie." says Rahul Sood, President & CTO of VoodooPC "We designed the ATOM Speedpad for gamers and for people looking to extend their entertainment hours on long flights."
The Voodoo ATOM Speedpad was developed for the ENVY m:355, and ENVY m:460 notebooks, future options for other notebooks are currently being evaluated.