(Auszug aus der Pressemitteilung)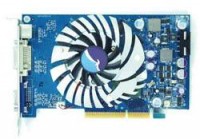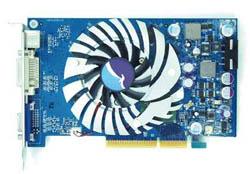 Albatron Technology, a leading IT solutions provider recently announced the new AGP6600 and AGP6600GT VGA cards based on AGP 8x interface technology. With these cards, Albatron has chosen an alternative to recent PCI-Express trends, going after untapped AGP 8x market potential using nVIDIA's recent Geforce 6600 series of GPUs.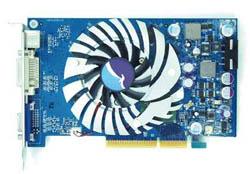 With many systems containing mainboards with only AGP 8x slots, the new trend in PCI-Express based VGA cards presents a dilemma for these users who want to upgrade their graphics capabilities. To use a PCI-Express based VGA card, these users will also have to change out their mainboard. The AGP6600 and AGP6600GT cards however, allow these users a chance to keep their mainboards and upgrade to a more recent, powerful AGP 8x VGA card without transitioning to PCI-Express.
Although the newer PCI-Express admittedly has more future performance potential than AGP 8x, both technologies are actually limited by the bandwidth of today 's chipset technology. There is only so much bandwidth that can be generated no matter which interface you choose. In fact, because of this chipset limitation, AGP's full potential has yet to be reached, even by the fastest AGP 8x cards on the market today (e.g. nVIDIA 6800 Ultra based cards). One thing is for sure. Current AGP 8x cards can more than satisfy the demanding graphic requirements generated by today 's powerful gaming applications.
The AGP6600 uses the Geforce 6600 chipset with a core clock of 300 MHz. The AGP6600GT card uses the Geforce 6600GT chipset with a core clock of 500 MHz. The AGP6600GT card also uses high-speed BGA packaged, 128 MB, 128-bit, 2.0 ns DDR III memory. The high speed BGA packaged memory provides much higher overclocking potential than the more traditional TSOP (Thin Small Outline Package) packaged memory, which is good news for gamers.
nVIDIA's Geforce 6600 Series GPUs support Microsoft's DirectX 9.0 and Shader Model 3.0 technologies. nVIDIA Cinefx 3.0 graphics engine provides uncanny, true-to-life imagery and 128-bit cinematic technology delivers powerful 3D animation. Both cards will also support nVIDIA nView dual monitor technology with two RAMDACs capable of 400 MHz data transfer rates. Screen resolutions can reach 2048 x 153 x 32 bpp (@85 Hz).
These cards will contain a D-SUB port, a DVI port and a TV-OUT port. The accessories include an HDTV cable that supports S interfaces and AV interfaces as well as HDTV. The software bundles include WinDVD creator and the ARX FATALIS 3D game and a 5-in-1 game pack.
With the AGP6600 and AGP6600GT VGA cards, users can now upgrade their AGP 8x based systems, significantly improving their VGA capabilities and extending the life of their mainboard without having to go down the PCI-Express road.