(Auszug aus der Pressemitteilung)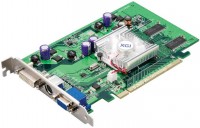 Taipei, Taiwan—May 31, 2005 – XGI Technology Inc, the largest Graphic Chip Design Company in Asia, today announced the new PCIe product and its continuing effort to globally distribute XGI brand Volari™ in Computex 2005, the major consumer electronics' show in Taiwan (Hall 4,Booth T101A). In Computex 2005, XGI will present the next generation PCI Express graphics bus added-in Volari™ 8300 solution. Furthermore, XGI will use Volari™ 8300 to showcase "Home-Entertainment Center" and to display the hottest games on the market now along with high definition DVD playback; the high definition quality brings to the users the ideal "Digital Home Entertainment".
"Our focus for Computex 2005 is to introduce our brand new PCIe product Volari™ 8300. It demonstrates our R&D capability and product quality. This product will certainly become one of the most competitive products in the value market segment" said Ralph Cheng, Marketing & OEM Sales VP of XGI. "Not only is XGI continuing to concentrate on the R&D of graphic chip design, but also we are eagerly pushing for the full product line of Volari™ brand in Desktop, and Mobile market. Moreover, in the server market, Volari Z7 is gaining market share in the first and second tier OEM market."
XGI Volari™ 8300 is the value market PCIEe Graphic processor that supports DirectX 9.0, and powerful Shader engine Model 2.0 with 64 bit DRAM memory interface. Volari™ 8300 uses the eXtreme Cache™ which is an advanced technology that can dynamically allocates system memory and supports the graphics processing memory. With the additional bandwidth of PCI Express, eXtreme Cache™ is able to reach higher levels of graphics performance and efficiently use the available system memory in computers. The technology ultimately enhances the cinematic graphic experience from XGI graphic hardware and is a more cost-effective solution.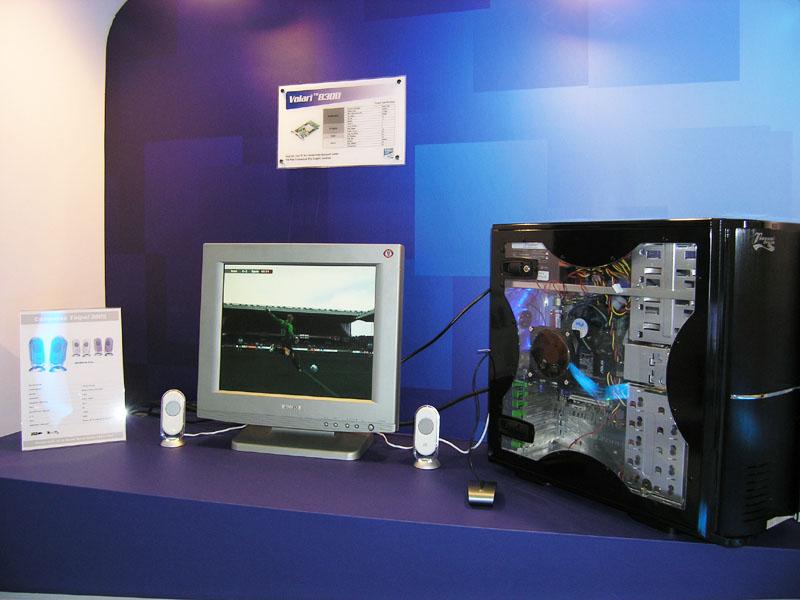 XGI Volari™ 8300 is known for its great image quality and cinematic graphics experience. The comprehensive video features High Quality TV encoder; DVI output up to 2048 x 1536; 3:2 Pull-down for movies; De-Interlacing; High Quality Video Processor; Motion Compensation and IDCT. Volari™ 8300 is designed for fan-less system to satisfy the MCE hardware requirement. Furthermore, the low power consumption, low thermal design, and eXtreme Cache™ Architecture are keeping systems' CPU utilization rate way under 60%. Finally, Volari™ 8300 supports DVI/CRT/D-Sub/HDTV/TV outputs. For mobile solution, Volari™ 8300 will support the popular MXM type I design.