(Auszug aus der Pressemitteilung)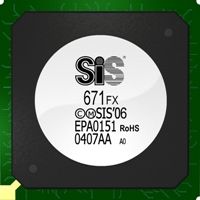 Taipei, Dec. 4th, 2006 – SiS today unveiled its latest chipsets of the SiS671 series and the SiS771 chipsets ready for Windows Vista. The SiS671 series and the SiS771 chipsets are designed for Intel and AMD platforms respectively. To catch the trend of Microsoft's oncoming Windows Vista operating system, SiS has been actively involving in the development of new technology. The SiS671 series and the SiS771 chipsets are considered the most valuable products for customers.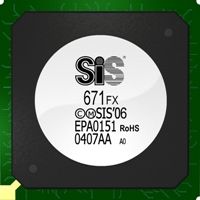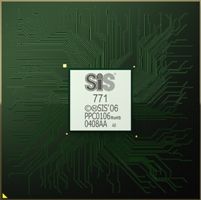 SiS provides a full line of chipsets supporting Windows Vista. To process a large volume of data, Windows Vista basically requires hardware support 800MHz CPU, 512MB memory, and DirectX9-support graphics processor. If you'd like to have a more efficient and advanced operating performance, Windows Vista needs hardware equipments of a 1GHz CPU, 1GB memory, 128MB graphics memory, and Aero graphics interface.
SiS chipsets for Windows Vista can be adopted in desktop PCs and notebook PC, and are compatible with both Intel and AMD platforms. For desktop solution, SiS provides the SiS671, the SiS671FX, and the SiS671DX for Intel platform. The SiS771 chipset, on the other hand, is for AMD platform. As for mobile solution, the SiSM771 chipset is your best choice for AMD platform."
Couple more features of Windows Vista include more efficient search engine, more effective internet security, better graphics interface, and also more sufficient multimedia functions. All of the SiS's Windows Vista ready chipsets, except SiS671DX, integrates Mirage3 graphics engine to support DX9, which provides excellent presence of 3D image and fantastic high-definition video playback. The SiS671DX high-end discrete chipset, on the other hand, is able to meet gamer's requirement of flexibly upgrading the system by installing an add-on graphics card.
Compared to Windows XP operating system, Windows Vista is more efficient on power management. SiS Mirage3 graphics engine has been integrated into all of the SiS's Windows Vista ready chipsets. It adopts "Smart Dynamic Clock Gating" technology to flexibly adjust the clock frequency in the 2D and 3D conditions. Less graphics workload results in lower clock frequency, so that which is able to reduce much more power-consumption.
"The transition of operating system from Windows XP to Windows Vista sets up a milestone for the development of PC industry. The Windows Vista ready chipsets, SiS just announced, will fully support this brand new system and let users completely enjoy the world of Windows Vista!" said Daniel Chen, CEO and President of SiS.