(Auszug aus der Pressemitteilung)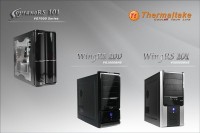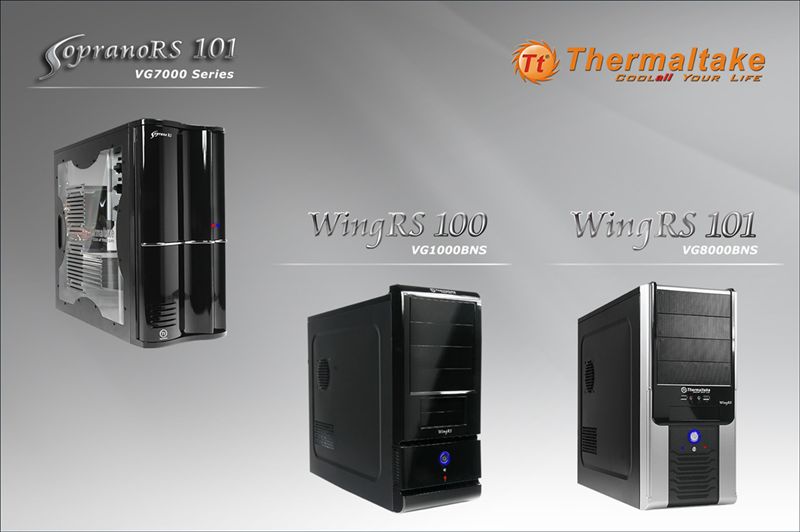 Simple Design, Loaded with features ~ SopranoRS 101 / WingRS 100 / WingRS 101
(Excerpt from press release)
June, 2007 – It is difficult to find a quality case full of features that won't cost a fortune, until now. Thermaltake is introducing the middle-tower chassis, loaded with features that users want and elegant designs they can be proud of. Introducing new Thermaltake mid-tower chassis: The SopranoRS101, WingRS 100, and the WingRS 101.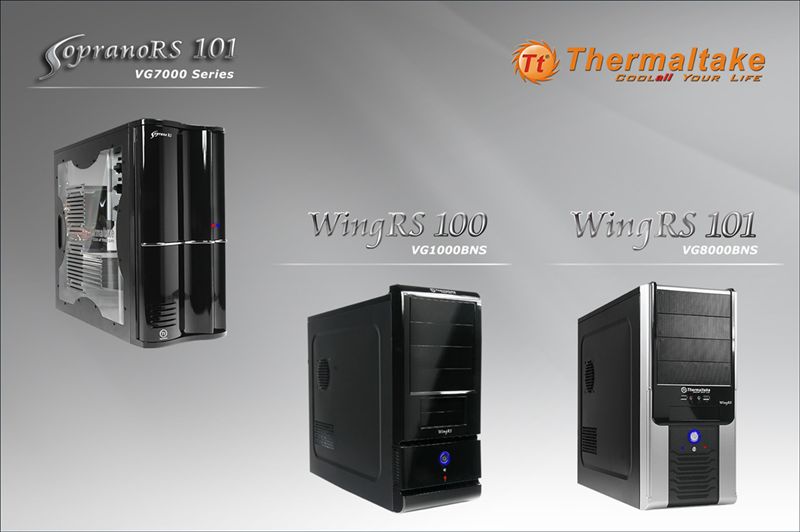 The reflective piano finish of the SopranoRS 101 and WingRS 100 has a smooth black finish with silver accents while the WingRS 101 is designed with a silver panel and black mesh, these chassis personify elegance on all levels. The tool-less design makes for easy installation and LED's show HDD status and power. In addition, these chassis are also built for strength and rigidity. Without a doubt, these cases are built to the standard of high end chassis currently on the market.
With today's extreme graphics processors and quad core CPU's, heat and airflow in a chassis is a major concern. Each of these middle-tower chassis has a unique ventilation system that helps bring in cool air from the outside of the chassis. The side air vents are designed to pull cool air directly to the CPU for maximum cooling and with the help of the rear 120mm low noise exhaust fan, the hot air is immediately removed from the chassis preventing excessive hot air from circulating in the chassis. With these cooling factors in place, The SopranoRS 101, WingRS 100, and the WingRS 101 not only brings peace of mind, but also elegance and style without the high price.