(Auszug aus der Pressemitteilung)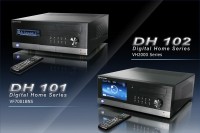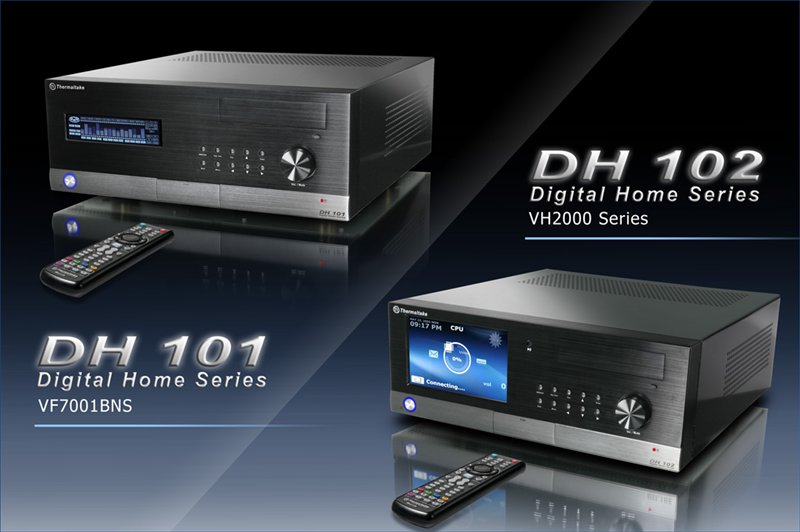 September, 2007 – Thermaltake has introduced the new digital Home Theater PC Chassis, the DH (Digital Home) series. Designed with the latest multimedia module and high quality piano mirror coating front panel, the new Digital Home series shines with elegance and charm!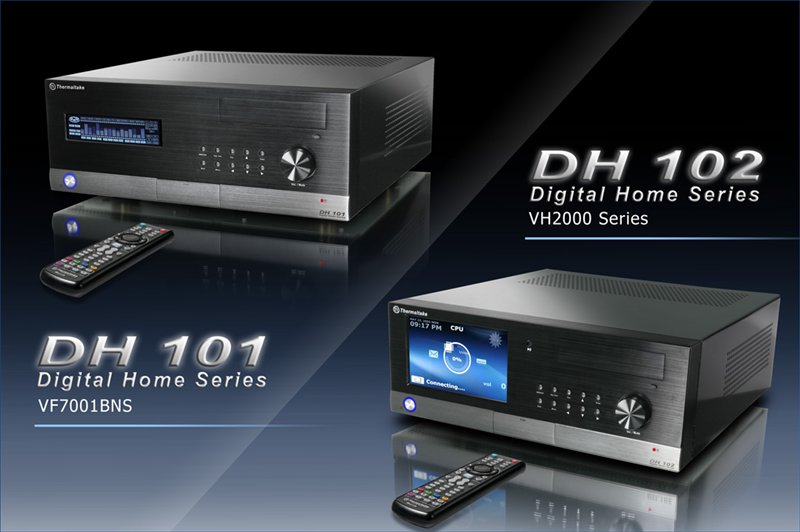 There are total of four models to choose from the new Digital Home Series; DH101 was designed with the latest LCD Display that not only supports multiple languages, but also allows different display selections with its blue glowing background. DH 102 on the other hand, comes with the aluminum piano mirror coating and the hottest 7 inch Touch Screen front LCD display bringing all the media function controls easy and fast at user's fingertips.
The 7" LCD display of DH102 does not only support Touch screen functions, but with the latest software and double screen displaying technology, users can easily control media functions such as music, movie, and photos, plus information like daily news, weather, PC status and E-mail all can be easily shown on the LCD display with internet connection. This revolutionary LCD display has build-in Media Lab, plus the 10 hot key buttons and the easy volume control knob at the front panel, DH Series is bringing the Home Theater experience to a brand new era.
DH101 and DH102 not only comes with high quality external design, but the internal structure and thermal modules further overturned the common impression of limited spacing and ineffective thermal solutions towards home theater PC chassis. The 12cm front fan and the double 6cm rear fan included in the unit saves the chassis from heating concerns. Up to three 3.5" and one 5.25" drive bays is also available for upgrading. The single insert/exit button on the front panel makes disc changing easy for users. DH Series HTPCs are the high quality chassis with delicate body structure and thoughful internal space designs.
The high performance thermal management and multifunction supports of DH 101 / DH 102 Home Theater PC Chassis will definitely be the best choice to build your own digital living environment, with high-tech fashion and aesthetic elegance.