(Auszug aus der Pressemitteilung)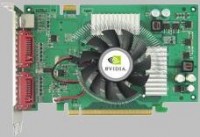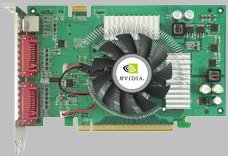 September 28, 2007 – Due to the expectation of people toward a graphics card – Not only performance but also quietness, Vvikoo hears what people want and releases Vvikoo 8600GT Turbo and 8500GT Turbo. Vvikoo 8600GT Turbo and 8500GT Turbo equipped with Zalman high quality coolers, which show you not just superior gaming performance but ultimate quietness to satisfy all your needs!
Both models are factory overclocked. Extra 30%+ core speed are increased compare to the reference design, providing you better gaming performance than other products in the market.
In addition, the pure Aluminum material of a high quality Zalman cooler ensures excellent heat dissipation. When the cooler blows air over the fins, it cools both GPU and memory at once but always keeps its quietness!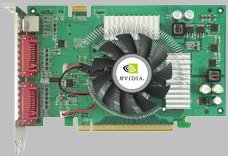 8600GT turbo
Equipped with Zalman Cooler
Factory Overclocked Core/Memory Speed 30%+
NVIDIA® SLI™ technology Support
NVIDIA® PureVideo™ technology Support
Full Microsoft® DirectX™ 10 Shader Model 4.0 support
2 * DVI output interface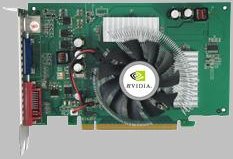 8500GT Turbo
Equipped with Zalman Cooler
Faster DDR3 memory
Factory Overclocked Core/Memory Speed over 30%
NVIDIA® SLI™ technology Support
NVIDIA® PureVideo™ technology Support
Full Microsoft® DirectX™ 10 Shader Model 4.0 support