(Auszug aus der Pressemitteilung)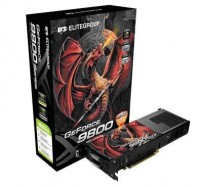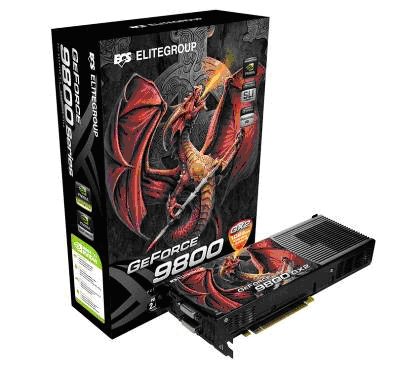 Taipei, Taiwan, March 18, 2008 – Elitegroup Computer Systems (ECS), the world's leading motherboard, graphics card, barebone system, and notebook manufacturer, today launches the next generation Quad NVIDIA® SLI™ ready graphics card for gaming enthusiasts. Equipped with the amazing power comes from the dual GPUs on the graphics card, ECS N9800GX2-1GPX-F meets the graphics performance demand of enthusiasts and extreme gamers.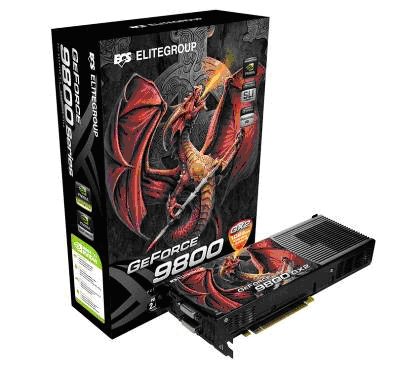 ECS N9800GX2-1GPX-F defines the ultimate in image quality by multiplying the shading power of previous generation graphics and fully backing Microsoft® DirectX® 10.0 plus Shader Model 4.0 for stunning and complex cinematic effects that boosts realism, ensures compatibility, and delivers high-end visual performance. ECS N9800GX2-1GPX-F comes with 256 stream processors, a 512-bit 1024 MB GDDR3 memory engine to deliver flawless performance under the most intense video or gaming computing environments. For platforms that support multi-GPUs, ECS N9800GX2-1GPX-F fully supports Quad NVIDIA SLI technology and 4-Way AFR (Alternate Frame Rendering) that can supply outstanding gaming performance. With its 600 MHz core, 2000 MHz memory, and 1500MHz shader clock speed, and the support for PCI Express 2.0 interface, ECS 9800GX2-1GPX-F is the most ideal graphics solution that meets the variety of users' requirement.

For digital home entertainment requirement, the N9800GX2-1GPX-F graphics card supports the second-generation PureVideo® HD Technology which provides high-definition video decoding acceleration and post-processing that brings users unprecedented image clarity, smooth video, accurate color, and precise image scaling for movies and video. With the power of hardware-level decoding capabilities, the CPU utilization will dramatically drop down. Leveraging this incredible feature, the HDMI connector and the support for HDCP, ECS N9800GX2-1GPX-F delivers superior picture clarity and stutter-free playback with low CPU utilization.