(Auszug aus der Pressemitteilung)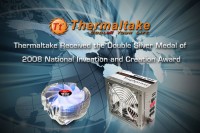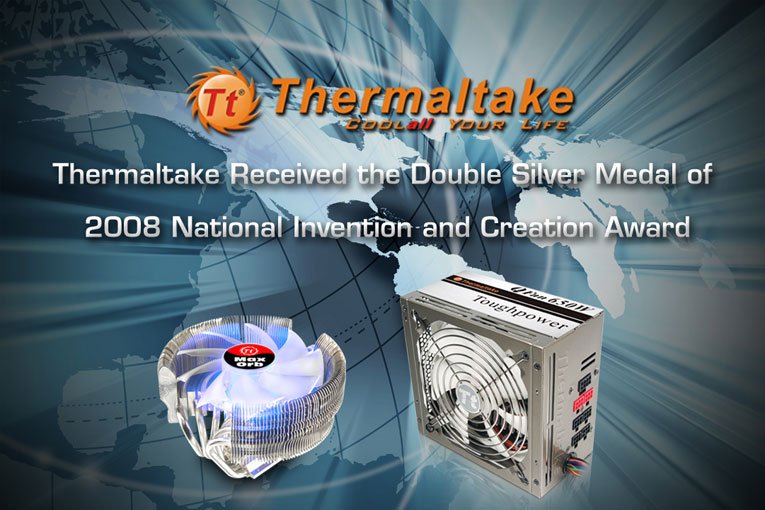 Aug, 2008 – National Invention and Creation Award hosted by Taiwan Ministry of Economic Affairs was created not only as a reward and great honor to the efforts of the Taiwanese companies or individuals, but also to deliver a trustworthy acknowledgement for the global market with strict examinations. And this year, Thermaltake MaxOrb CPU cooler and Toughpower QFan 650W PSU had received double silver medal as expected.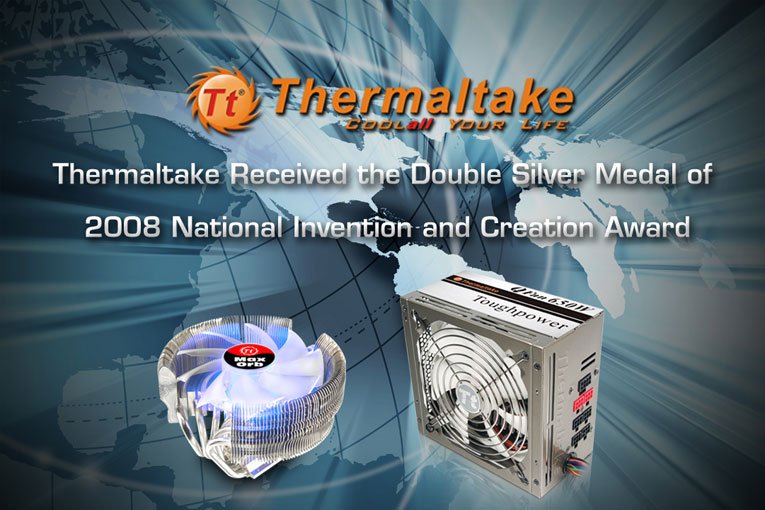 Toughpower QFan 650W is equipped with a patent 140mm silent QFan, a unique patent blade shape design and a 360° open frame, effectively minimizing the noise output. It is also certified by 80 PLUS Energy Efficiency Program for the excellent energy saving ability.
MaxOrb CPU cooler, on the other hand, offers extremely efficient heat dissipation performance with the exclusive Radial Heat-TransferTM Technology, and successfully decreases the pressure buildup around fan blades to minimize noise output at the same time. Oversized blue LED fan with VR fan control function gives user full control over the fan speed and exhibits an unique yet subtle futuristic look that catches the attentions of worldwide PC enthusiasts and overclockers.
Thermaltake products not only have great market potential in terms of innovation and user satisfaction level; and together with the great effort and contribution to environmental protection together with successful product development, MaxOrb CPU cooler and Toughpower QFan 650W PSU have been awarded with the Silver Medal from National Invention and Creation Awards 2008.