(Auszug aus der Pressemitteilung)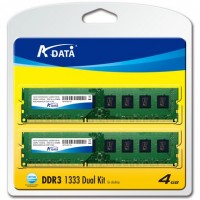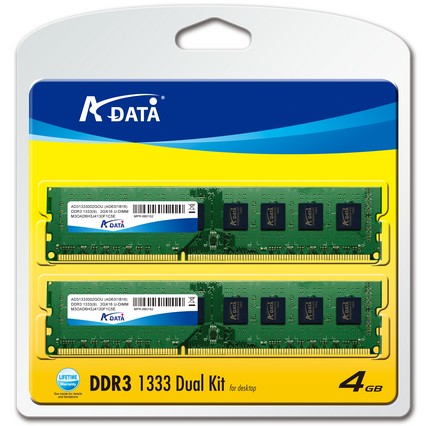 Taipei, Taiwan – Sep 3, 2009 – A-DATA Technology, the world leader in DRAM module and Flash application products, announced the release of Intel®-certified DDR3 memory 1333/1066 U-DIMM Kits for desktops and 1333/1066 SO-DIMM kits laptops embedded with the latest Intel® platforms.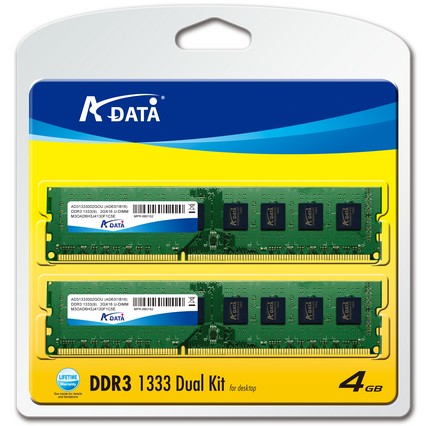 As a close partner with Intel®, A-DATA offers complete DDR3 solutions for the new Intel® platforms, releasing certified DDR3 1333/1066 U-DIMM available in both Triple-channel and dual-channel kits. The Triple-channel kit fully supports Intel® X85 chipset powered by Core i7 processors, while the Dual-channel kit is also certified and ready to optimize the Intel® P55 chipset, which is scheduled to debut this September. A-DATA memory kits are engineered to deliver superior performance for power users and PC enthusiasts on their desktop PCs. A-DATA, meantime, offers Intel®-certified DDR3 1333/1066 SO-DIMM dual kits as well for mobile PC users who seek not only computing power, but also the benefits of low voltages and low latencies in DDR3 notebook computers equipped with the next-generation P55 platform.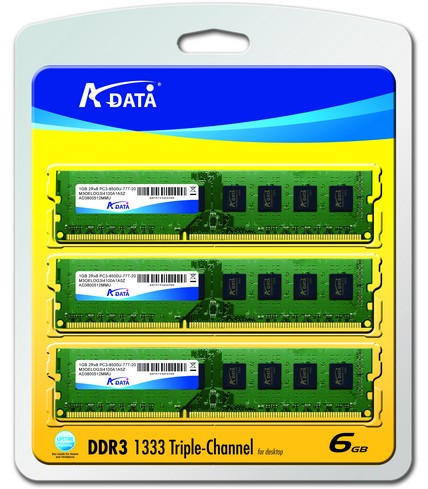 A-DATA DDR3 memory module kits are stringently tested in matched sets to guarantee quality, compatibility and satisfying performance to our customers. Now get free download Norton Internet Security™ (60-day Trial) with any purchase of A-DATA DRAM modules, allowing users to upgrade both computing performance and security at the same time. A-DATA memory modules also come with a lifetime warranty.