(Auszug aus der Pressemitteilung)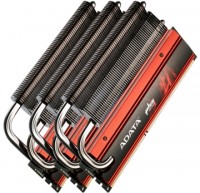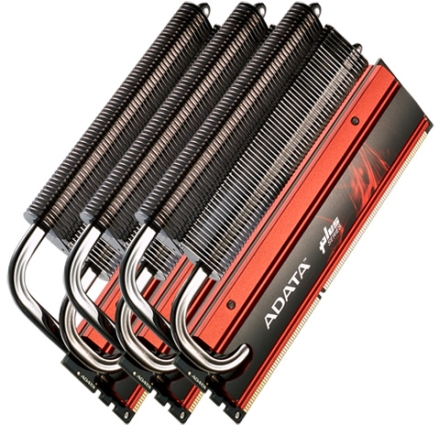 Taipei, Taiwan – Sept. 21st, 2010 – ADATA™ Technology, the worldwide leading manufacturer in high-performance DRAM modules and NAND Flash application products, today announced its exclusive memory sponsorship of GIGABYTE™ GO OC 2010 Worldwide Final, the largest global overclocking competition in the industry with overclockers from worldwide, held in Hua-Shan Creative Park, Plum Wine Factory (East 3 Hall), Taipei, Taiwan on Saturday, September 25th, 2010.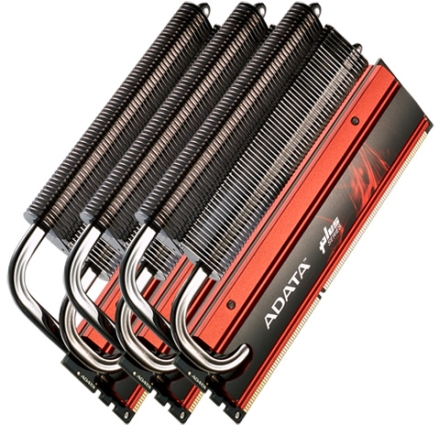 The ADATA sponsorship of GIGABYTE GO OC 2010 Worldwide Final includes its latest XPG™ Plus Series DDR3-1866+ v2.0 memory. Featuring Thermal Conductive Technology (TCT), each memory chip is in direct contact with the heatsink and heat pipe to perform immediate heat dissipation from critical areas. Moreover, the 2oz copper PCB can improve the energy efficiency to lower the system temperature, enhancing the system stability.
"Without any doubt, the top overclockers from worldwide require the best memory for any kind of overclocking competition." said Alex Wu, Project Manager of ADATA Product Management Division. "We look forward to our XPG Plus Series DDR3-1866+ v2.0 memory pushing these elite's PC hardware to the limits."
ADATA constantly supports the overclocking community, and overclocking events worldwide, with its XPG series memory. This is the first time that ADATA teamed up with GIGABYTE to gather the world's most elite overclockers in Taiwan, equipping the contestants with the first class and killer speed memory in the industry to aid them in their fight for glory.
"ADATA invests significant marketing resources to engage with the overclocking community." said Ukyo Jeong, Vice President of ADATA Technology. "We are very excited to be a part of a historic event like the GO CO 2010 Worldwide Final, and look forward to seeing XPG Plus Series DDR3-1866+ v2.0 memory taken to the highest speed by these top overclockers."
Aside from the competition, ADATA will be showcasing its latest top of the line XPG memory, and prepared giveaway for the visitors at the event.