(Auszug aus der Pressemitteilung)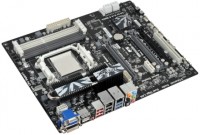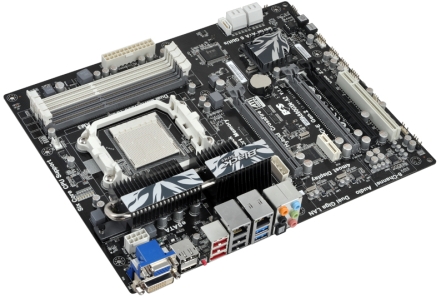 Taipei, Taiwan, October 4th, 2010 – Elitegroup Computer Systems (ECS) today introduces its new AMD 890GX based motherboard – ECS Black Series A890GXM-A2 supporting the latest six-core CPU that is designed to bring users an impressive visual experience with its uncompromising features.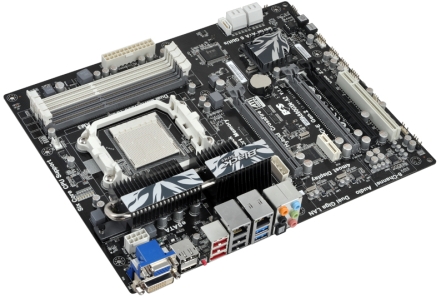 Totally Release Your Energy
With the "One-step Unlocking" function in the "ECS M.I.B. III" overclocking interface, users are able to easily unlock the hidden cores of CPU. The A890GXM-A2 helps reach over 238% CPU performance boosted than the default setting by unlocking cores with overclocking. Moreover, it is easy to reach up to 146% gaming performance boosted by the overclocking GPU – ATI Radeon™ HD 4290 graphics processor's core clock and SidePort memory speed. The ECS A890GXM-A2 fully supports the latest AMD Turbo Core technology which is essential for power-desired users to get extra performance automatically.
The ECS A890GXM-A2 motherboard is also the first to provide a real PCI-E Gen.2 bandwidth SuperSpeed USB 3.0 controller enhanced by a world-leading IC manufacture in Taiwan. This is a perfect solution enabling the ECS A890GXM-A2 to be able to offer more attractive price in the performance segment.
Solid Products Are Made of Solid Features
"ECS Anti-crash Connector Covers" protects the rear I/O like video outputs perfectly against powder, dust even and static electricity;
Bundled with "Norton Internet Security 2011" to protect system against virus and spyware;
"ECS 15 μ Gold Contact" offers 3 times extra protection to secure the motherboard's stability and durability;
ECS 4most™ Display Design" contains HDMI, DisplayPort, DVI and D-Sub connectors on the rear panel;
"ECS eBLU and ECS eDLU" applications provide the most convenient way to update BIOS and Drivers;
"ECS eGS and ECS eSF" applications decrease power consumption and increase cooling efficiency;
"ECS eOC" overclocking utility offers an easy and safe way to overclock under operation;
"ECS eJIFFY" utility speeds up the boot time and allows users to surf the internet without virus attack;
"ECS Qooltech™ III" comes with the Dual-heatpipe design to enhance cooling efficiency for PWM;
"ECS Easy Button and Easy Clear" offers an easy way to enjoy boosting the system performance without hassle;
"All solid capacitors and lower RDS(on) MOSFET" improves durability, as well as increasing up to 50% efficiency and decreasing the temperatures by 16%;
"eSATA 6.0Gbps solution" provides 2 times faster speed in accessing external storage than eSATA;
To find out more features from this amazing and elegant ECS Black Series A890GXM-A2 motherboard, please visit ECS website or contact your local sales now.