(Auszug aus der Pressemitteilung)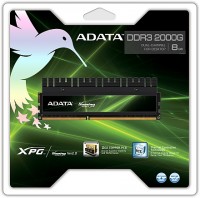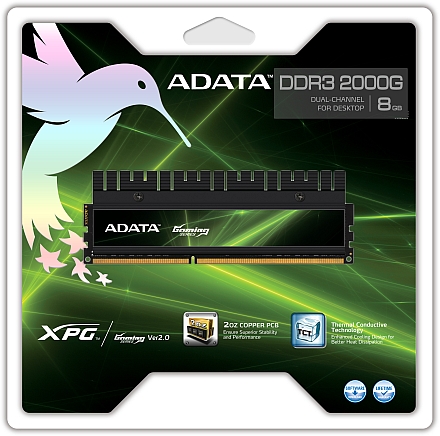 Taipei, Taiwan – Nov. 15th 2010 – ADATA™ Technology, a leading manufacturer of high-performance DRAM modules and NAND Flash application products, today announced a boost to its XPG™ Gaming Series V2.0 DDR3 lineup with a 2000G 8GB dual channel kit to satisfy computer gamers' growing demands for high capacity and performance DRAM Modules.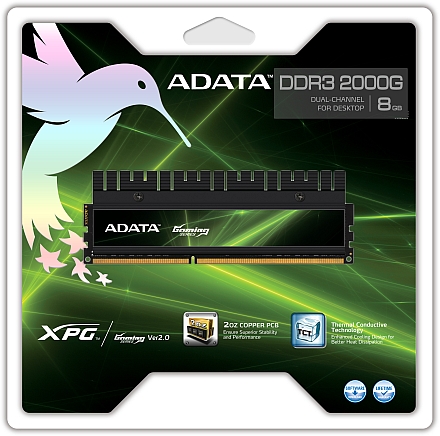 "The world's devoted enthusiasts are extremely demanding as regards hardware component upgrades, continually pushing the requirements for high capacity memory modules." said Alex Wu, Project Manager of ADATA Product Management Division. "The launching of the XPG V2.0 DDR3 2000G 8GB Dual Channel Kit meets this growing demand for memory capacity and speed. With a unique heat sink design, high-end systems can achieve speed and great stability in critical environments."
The new XPG DDR3 2000G V2.0 runs at CL 9-11-9-27 timing, and features include 2oz double-copper PCB (Printed Circuit Board) aluminum heat spreaders with Thermal Conductive Technology (TCT), in which each memory chip is in direct contact with the heat spreaders for better heat dissipation.
Availability

The new XPG Gaming Series V2.0 DDR3 2000G memory kits are now distributed through selected distributors and resellers.