(Auszug aus der Pressemitteilung)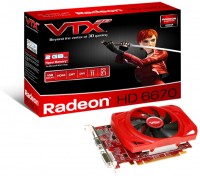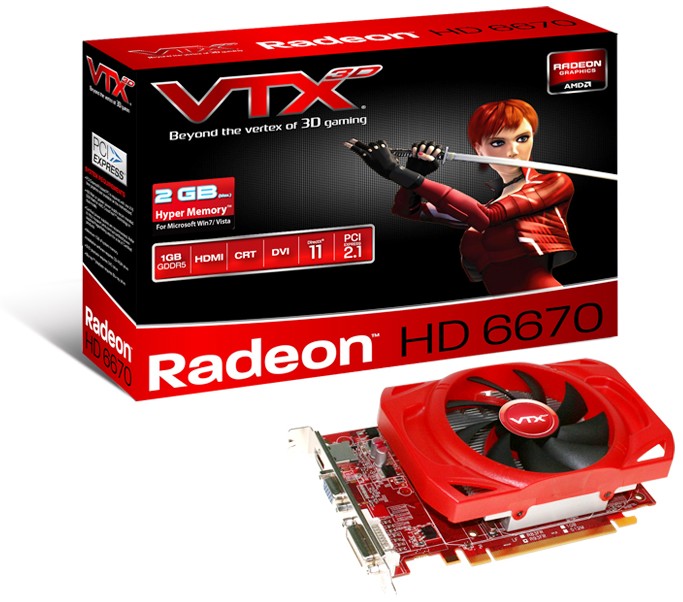 Taipei, Taiwan –April 19, 2011 – VERTEX3D, a new brand of AMD graphic cards, today introduces the newest HD6000 series: the VTX3D HD6670. HD6570 and HD6450. These new graphics solution feature low power consumption, and enable immersive HD gaming without an external power connection. With all the latest technologies, the new HD6000 series of VTX3D support AMD HD3D technology, provide ultimate vision feast for gamer and business PC users. The new series also spotlight the outstanding graphics performance with the hottest DirectX® 11 technology, allowing gamers to easily experience amazing 3D visual effects.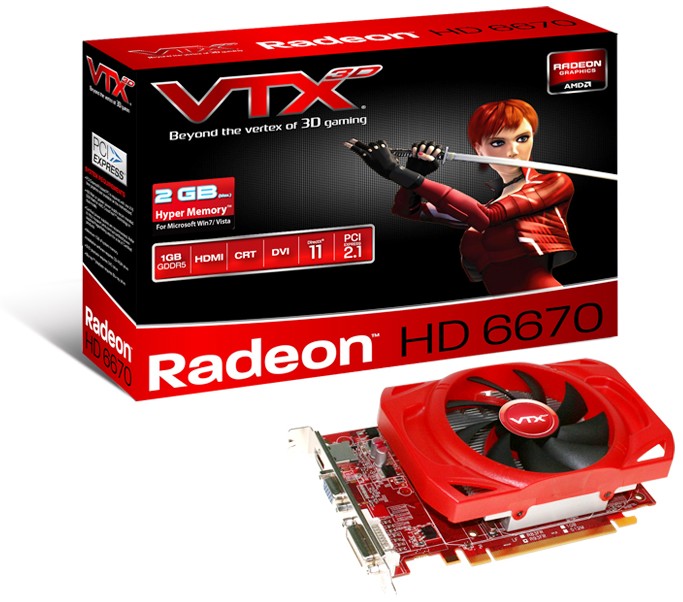 VTX3D HD6670 supports 1GB of the latest GDDR5, memory clocks at 800MHz core speed and 1000MHz of memory speed. VTX3D HD6570 is equipped with 1GB of GDDR5 memory, with clock speeds of 650MHz core and 1000MHz for the memory. VTX3D HD6450 is fitted with 1GB of DDR3 memory clocked at 625MHzand 1334MHz of memory speed.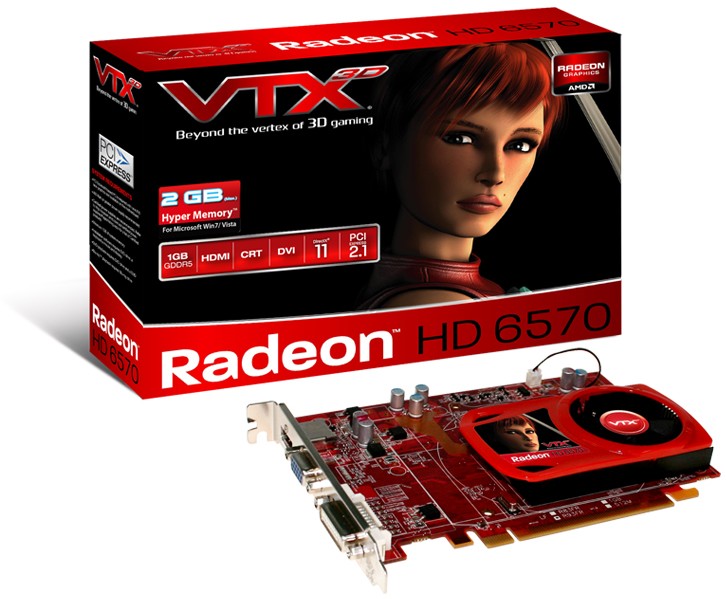 Take advantage of the well-known AMD App Acceleration technology will make the speed of video encoding, transcoding and upscaling much faster, and allows GPU to share compute tasks with CPU, brings the best productivity and gaming within short time. Also, it's packed with DirectX® 11 technology, gamers can get amazing HD gaming experience for the hottest and most demanding game titles.