(Auszug aus der Pressemitteilung)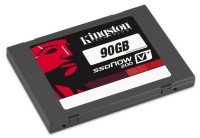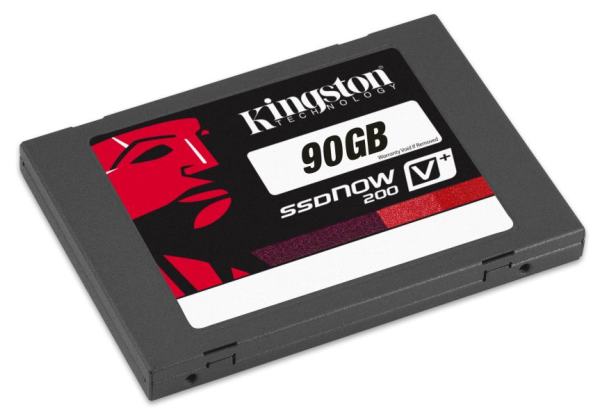 Fountain Valley, CA — January 19, 2012 – Kingston Digital, Inc., the Flash memory affiliate of Kingston Technology Company Inc., the independent world leader in memory products, today announced the latest addition to its SSDNow family, the SSDNow V+200. The new Kingston® SSDNow V+200 solid-state drives are the ideal high-performance upgrade solution for the performance minded yet cost-conscious business or home user.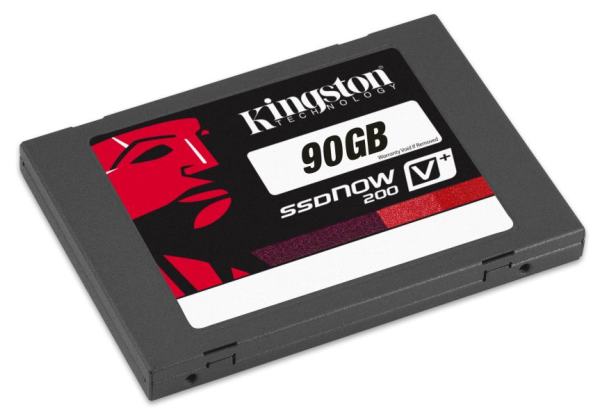 The SSDNow V+200 features the second-generation high-speed SATA 3.0 (6Gb/s) SandForce® SF-2281 Processor and outstanding sequential read and write speeds of up to 535MB/s and 480MB/s. The SSDNow V+200 enables fast system start-up, rapid data access and speedy copying of large files such as videos, presentations and graphics illustrations.
"Kingston constantly strives to offer the perfect upgrade solution to cover each market segment. The SSDNow V+200 drive has been specifically designed to meet the needs of both business and home users looking for an inexpensive yet powerful upgrade," said Ariel Perez, SSD business manager, Kingston. "The SSDNow V+200 is equipped with all essential tools needed to extend the lifecycle and boost a system's performance to the maximum. The balance between performance and price makes this SSD deliver the best ROI as an upgrade for a fleet of corporate notebooks or desktops or the home PC."
The SSDNow V+200 is available in 60GB, 90GB, 120GB, 240GB and 480GB capacities as either a stand-alone drive or as an upgrade kit to make installation easy and quick. Upgrade kits include cables, brackets, cloning software and HDD enclosure — everything the business or home user needs to get started.
A video of the new SSDNow V+200 can be found here.
Kingston SSDNow V+200 Features & Specifications:
Dramatic performance for any system upgrade
Multiple Capacities: the right capacity to meet your storage standards
Endurance: Data Integrity Protection featuring DuraClass™ Technology
Dependable: RAISE™ for advanced data reliability
Secure: Self-encrypting drive technology
Durable: DuraWrite™ optimizes writes to extend endurance
Form Factor: 2.5″
Interface: SATA Rev. 3.0 (6Gb/s), SATA Rev. 2.0 (3Gb/s), SATA Rev. 1.0 (1.5Gb/s)
Capacities (1): 60GB, 90GB, 120GB, 240GB, 480GB
Sequential reads: SATA Rev. 3.0: 535MB/s; SATA Rev. 2.0: 280MB/s
Sequential writes: SATA Rev. 3.0: 60GB – 460MB/s; All Others – 480MB/s; SATA Rev. 2.0: 260MB/s
Sustained Random 4k Read/Write (2)
0GB – 12,000/47,000 IOPS
90GB – 20,000/47,000 IOPS
120GB – 20,000/44,000 IOPS
240GB – 36,000/43,000 IOPS
480GB – 43,000/30,000 IOPS

Max Random 4k Read/Write (2)
60GB – 85,000/60,000 IOPS
90GB – 85,000/57,000 IOPS
120GB – 85,000/55,000 IOPS
240GB – 85,000/43,000 IOPS
480GB – 75,000/34,000 IOPS

Power Consumption: 0.565 W (TYP) Idle / 1.795 W (TYP) Read / 2.065 W (TYP) Write
Storage Temperatures: -40°C to 85°C
Operating Temperatures: 0°C to 70°C
Weight: 115g
Vibration Operating: 2.17G
Vibration Non-operating: 20G
MTBF: 1,000,000 Hrs
Warranty/Support: three-year warranty with 24/7 support
(1) Some of the listed capacity is used for formatting and other functions and thus is not available for data storage. For more information, please consult Kingston's Flash Memory Guide at Kingston.com/Flash_Memory_Guide.
(2) Based on "out-of-box performance" with IOMeter 2008. Speed may vary due to host hardware, software, and usage.