(Auszug aus der Pressemitteilung)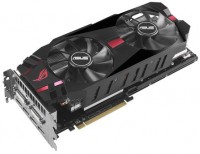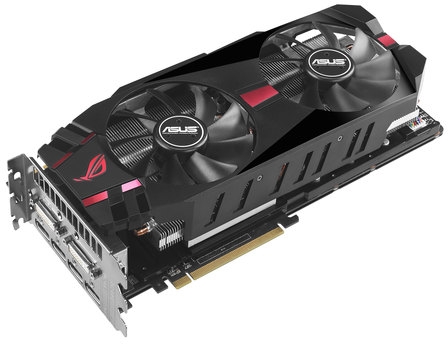 Taipei, Taiwan, June 5th 2012 – ASUS, a global leader in the new digital era, today announces a number of new products in its Republic of Gamers (ROG) range. As a leading gaming brand, ROG prides itself on delivering the highest performance products dedicated to delivering a complete gaming experience.
"Based on ROG DNA of extreme design, extreme performance and extreme gamer friendliness, ROG will provide the most innovative and powerful solutions for our gamers," states Jackie Hsu, ASUS Corporate Vice President and GM of Worldwide Sales. "The products announced today not only hold true to these ideals but also introduced new innovations that push every performance to the extreme."
Maximus V Extreme Z77-based Motherboard

The Maximus V Extreme motherboard is equipped with the latest ROG Extreme Engine DIGI+ II technology that ensures optimum energy efficiency through the use of digital controllers for provide precise overclocking control over the CPU, DRAM, and iGPU. It also features Japanese Nichicon GT-Series 10K black metallic capacitors that last up to five times longer than standard solid capacitors.
The Maximus V Extreme features OC KeyTM — this hardware-based overclocking attachment features an onscreen graphical overlay that displays the parameters of OSD TweakIt and OSD Monitor. The former gives on-the-fly access to key system settings, while the latter offers advanced system monitoring and POST tracking with no additional hardware or software requirements. Subzero SenseTM provides accurate subzero temperature monitoring for critical components without having to utilize professional thermometers; while VGA HotwireTM headers offer precise, hassle-free graphics card overclocking with a simple soldering task on the voltage points of the board and select ASUS graphics cards.
ROG understands and participates actively within the gaming community; and has used this experience to develop software such as the new ROG Exchange, MemTweakIt and OC Knockout to allow gamers to share settings, overclock, and even interact with other enthusiasts in real-time through its software and the ROG website.
Maximus V Formula Z77-based Motherboard

There are also gamers who demand only the best from their machines, and often this means turning up every setting to the max. This is where the Maximus V Formula steps in to form the basis for their systems.
The Maximus V Formula* caters to hardcore gamers and PC modders with the innovative Fusion Thermo™ that uses a hybrid design that can be switched between convenient air-cooled setups or active water-cooling for superior heat dissipation. This design combines a pure copper water-cooling channel with electroplated nickel barbs along with an integrated heat pipe buried beneath air-cooling fins. It helps achieve that overclocking edge when it comes to gaming and benchmarking.
The upgraded SupremeFX IV™ utilizes premium audio capacitors, a 300ohm headphone amplifier and exclusive Red Line Shielding to isolate analog and digital signals from interference to deliver up to 110dB SNR in-game audio. The optional ThunderFX™ is a multi-platform external audio enhancer with a 300ohm headphone amplifier and the finest audio capacitors. It uses environmental noise cancelation (ENC) technology with a 114dB SNR output, and includes a dedicated relays for the purpose of de-popping sharp audible feedback during boot up and power down. The ThunderFX™ can be used with gaming PCs and notebooks, or even game consoles such as the Xbox® 360 and PlayStation® 3.
MATRIX HD 7970 Graphics Card

The Radeon HD 7970-based MATRIX HD 7970 graphics card packs an impressive specification list that delivers blistering performance and high frame rates. The card uses the same DIGI+ VRM technology found on ROG's high-performance motherboards, combined with 20-phase Super Alloy Power technology exclusively tailored to ASUS high-end graphics products. In addition, it also supports hardware over-volting with its VGA HotwireTM feature that co-works with the ROG OC KeyTM for direct hardware control over core, memory and phase voltages.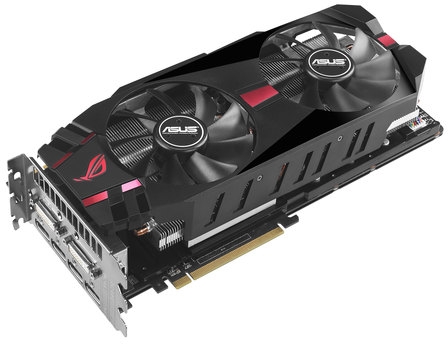 GPU Tweak allows for clear monitoring and easy adjustments for up to four graphics cards, giving users safe and easy tweaking for parameters like clock speed, voltage and fan speeds. Faster, stables speeds can also be achieved through load line calibration and PWM overclocking, all of which can be controlled through GPU Tweak.
Xonar Phoebus Gaming Soundcard Set

Gamers looking for a standalone high-end sound card will relish the new ASUS Xonar Phoebus. It comes with a desktop control box for convenient volume adjustment and quick headphone and microphone connections. Through smart algorithms and two array microphones embedded in the control box, exclusive ROG Command technology reduces up to 50% of environmental noise to ensure clear in-game communication. Even without an external microphone, ROG Command technology can be enabled and the integral noise-cancelling array microphones form 30 degree virtual cone for clear voice capturing. The sound card's 118dB signal-to-noise ratio (SNR) provides exceptional sound quality, while the integral 600 ohm audiophile-class headphone amplifier with three different gain settings drives all the headphones available in the market.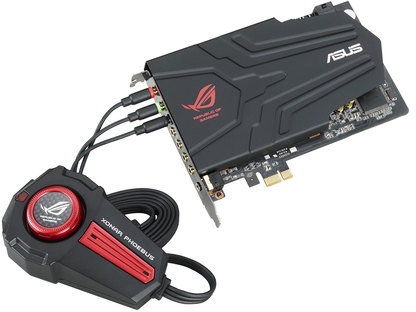 Vulcan PRO ANC Gaming Headset

ROG has also expanded the Vulcan range to include the new Vulcan Pro. This new flagship model includes all of the Vulcan ANC's award-winning features as well as the compact USB audio dongle which provides a hardware DSP audio engine for immersive 7.1-channel virtual surround and a range of special effects without the need for additional drivers.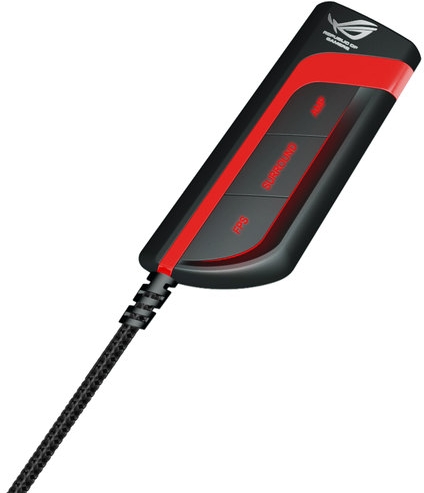 Orion and Orion Pro Gaming Headsets

The Orion Pro gaming headset is the answer for gamers looking for precise positioning, noise reduction and a comfortable, lightweight gaming headset. It incorporates a snug-fit design, a retractable noise filtering microphone and a durable 2.5m braided cable with in-line volume control. The high-quality 50mm neodymium magnet drivers deliver balanced audio with low distortion and a wide sound stage, while passive noise cancelling reduces ambient sound by up to 30dB. In addition, the Orion Pro includes a compact USB hardware DSP (digital signal processing) audio engine that immerses gamers in 7.1-channel virtual surround, as well as a built-in headphone amplifier and FPS EQ without having to install additional drivers.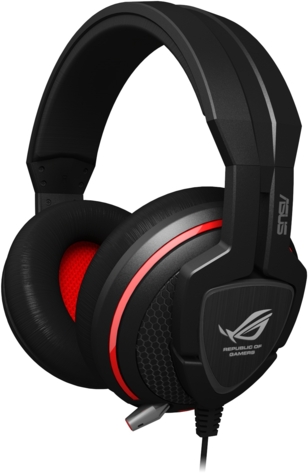 TYTAN CG8890 Desktop

Some gamers are less technically-inclined, but spend no less time on the digital battlefield than their more "hardcore" counterparts — they still want the best gaming experience with the minimum of effort, and are well-served with two new ROG gaming PCs.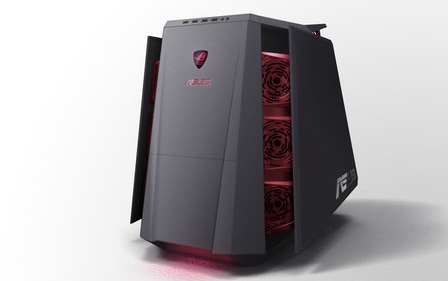 The ROG TYTAN CG8890 gaming desktop uses a liquid-cooled 3.3GHz Intel® Core™ i7-3960X processor and comes with 16GB 2,133MHz DDR3 RAM and NVIDIA® GeForce® GTX 690 graphics.
The CG8890 has an aerodynamic polygonal design similar to that of ROG gaming laptops, and features an intricate design on the chassis and lighting effects. The CG8890 comes with instant 6-core CPU overclocking with Turbo Gear, and can easily reach a maximum speed of 4.2 GHz without having to reboot. With 10-way venting and liquid cooling, the CG8890's case is a cooling behemoth that is engineered to deliver the most efficient heat dissipation and airflow.
The NVIDIA® GeForce® GTX 690 graphics card provides support for up to four monitors, while dual 128GB SATA3 SSD with RAID 0 allows for faster data read and write times. A Xonar DX audio card also provides 35 times clearer audio than on board codecs.
G Series Gaming Notebooks

The stealth fighter styling is back with the new G Series gaming notebooks. Powered by the latest 3rd Generation Intel Core-i7 quad core processors and NVIDIA® GeForce® GTX 670M and 660M graphics options, the new 17.3" G75VW and 15.6" G55VW are packed with gaming performance.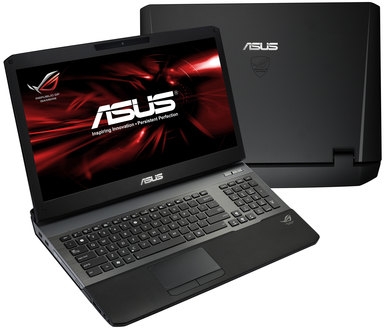 However, an abundance of performance is useless without adequate cooling. The new G Series has an intelligent dual thermal system that keeps heat away from the gamer with a unique rear-venting design. The G55VW utilizes a pair of fans to increase thermal efficiency, while the G75VW features dedicated fans for CPU and GPU, complete with detachable fan filters to increase thermal efficiency.
With the huge growth potential of Intel® ThunderboltTM on Windows PCs in 2012, the G55VW is proud to receive Intel certification for its new Thunderbolt-enabled models, which will be available from July*.

*Availability will vary by region.
GX1000 Gaming Mouse

The ROG GX1000 is equipped with high precision laser sensor of up to 8200DPI and PTFE feet for precise control. Its ergonomically-designed, brushed aluminum body provides an optimum feel even after hours of gaming.