(Auszug aus der Pressemitteilung)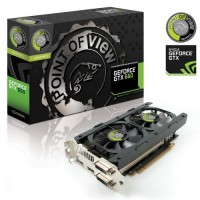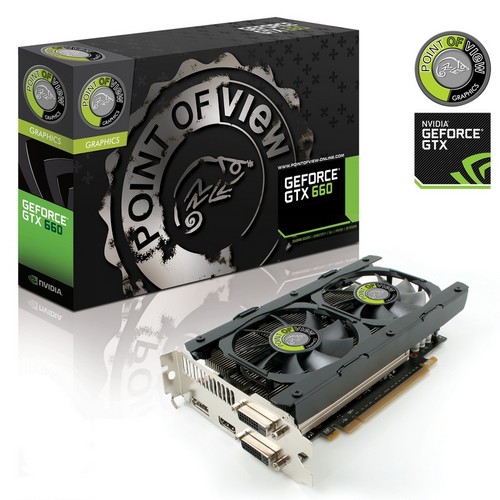 EINDHOVEN – September 13th 2012 – Point of View, a premier NVIDIA graphics partner and manufacturer of Android tablets, notebooks and other hardware, launches today two new cards of the GeForce® 600 family: the POV GeForce® GTX 660 and the POV GeForce® GTX 650.
The current GeForce 600 range is truly the next step in computer graphics. The differences in performance compared to previous generation are so huge that – not – upgrading is a shame.
Not much can be mentioned about the 'Kepler' GPU's that hasn't been said and proven. The chip is produced on a 28 nm die-size – allowing high clock speeds and is twice as power efficient as its predecessors.
The new generation streaming multiprocessor SMX technology which allows much faster parallel calculations. To keep up with all that GPU brute force these cards are equipped with fast DDR5 memory! The new GPU architecture is able to use the latest NVIDIA visual and performance enhancing features such as Adaptive vSync and FXAA – the new and ultra-fast anti-aliasing method.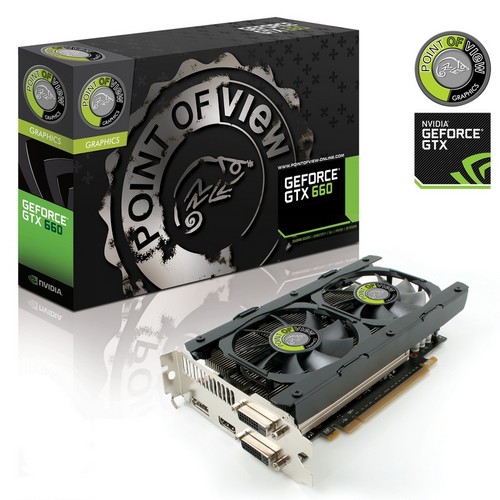 The GeForce® GTX 660 and GTX 650 are both DirectX 11 and shader model 5.0 supporting graphics cards with of course existing NVIDIA features such as NVIDIA SLI® Technology, PhysX®, PureVideo® HD and CUDA™ being present!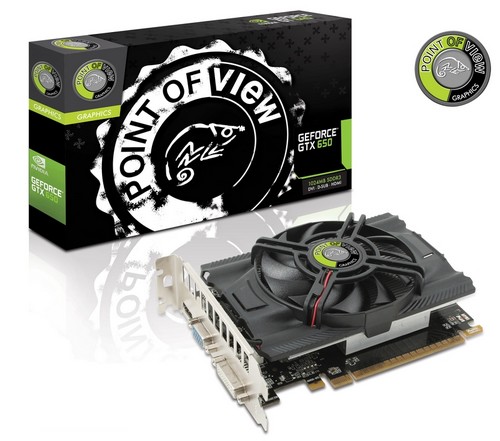 The GeForce GTX 660 – the biggest brother of the two – does features 2048 MB GDDR5 memory and the ability to overclock itself. This card is also equipped with a quadruple graphics output to enable 3D Vision™ Surround allowing up to 4 monitors connected (of which three can be used to create a stereoscopic 3D "inside the game" experience).
Without any doubt, upgrading your old graphics card has never been so satisfying. Besides, with all the great games coming this fall, you'd better be prepared! So without further delay, let's have a look at the specs of the GeForce® GTX 660 and the GeForce GTX 650:

Both the GeForce GTX 660 as well as the GeForce GTX 650 are available immediately, so contact your POV retailer for more information or visit the "Where to Buy" section of our website.