(Auszug aus der Pressemitteilung)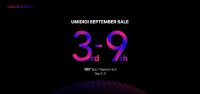 UMIDIGI September Sale is coming on Gearbest! It's the great time to join us and save your money. To celebrate, we release UMIDIGI Z2 updated version with F/1.7 big aperture upgraded dual camera, which is at flash sale price $239.99 now on Gearbest. Meanwhile, other UMIDIGI phones like UMIDIGI One&One Pro and UMIDIGI Z2 Pro, are all at bottom price. Don't miss out!
Why UMIDIGI released the UMIDIGI Z2 upgraded version?
UMIDIGI Z2 is a big hit in the market and it's praised and appreciated for the fashion design and great performance. However, we also notice that there are some unpleasant reviews, feedback and even complaints on the camera section from our customers. UMIDIGI is a mobile phone internet company, which is focused on the global market and concentrates on being the most user-centered mobile internet brand, aiming at creating thrilling, touching and premium products with great user experience at affordable prices. So, we decided to improve the camera and quickly start to redesign the camera itself.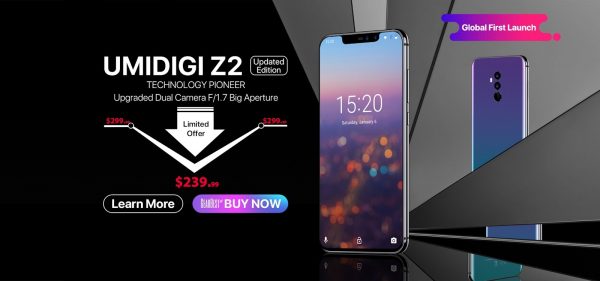 What is upgraded for UMIDIGI Z2 updated version?
To make a better user experience, now, updated UMIDIGI Z2 comes with a upgraded 16MP+8MP dual camera with F/1.7 big aperture, providing excellent depth of field effects. Of course, the other original powerful features, 6GB RAM+64GB ROM, 6.2" full-screen display, 3850mAH big battery, 18W fast charge and so on remain the same. What's more, the most exciting is the new UMIDIGI Z2 is just $239.99 at flash sale price on Gearbest!
More UMIDIGI Phones at Big Deals in UMIDIGI September Sale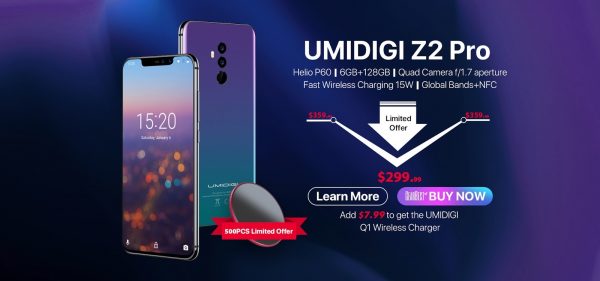 Besides UMIDIGI Z2 updated version, UMIDIGI Z2 Pro, our best flagship ever, is also at bottom price $299.99 on Gearbest, and you can add just $7.99 to get the world's fastest wireless charger UMIDIGI Q1(original retail price $19.99). And UMIDIGI Z2 Pro Luxury Ceramic Edition, the best of the best, is only $359.99 now.
Meanwhile, our compact flagships UMIDIGI One & One Pro are also on sales, $139.99 for UMIDIGI One while $169.99 for UMIDIGI One Pro.
All the flash sale prices is only in 3rd Sep – 9th Sep UMIDIGI September Sale on Gearbest. Buy now and get the bottom price!