(Auszug aus der Pressemitteilung)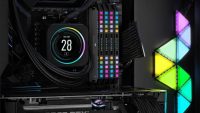 MILPITAS, CA, September 27th, 2022 – CORSAIR® (NASDAQ: CRSR), a world leader in enthusiast components for gamers, creators, and PC builders, today announced its comprehensive product readiness for the newly available AMD Ryzen 7000 series of processors and the accompanying X670 and B650 chipset motherboards. From a new dedicated range of CORSAIR DDR5 memory for AMD platforms, to a huge lineup of award-winning CPU coolers, PC power supplies, cases and accessories, CORSAIR has the complete lineup of products to help enthusiasts build their new AMD-powered PC.
New AMD Ryzen 7000 processors and their supporting X670 and B650 chipset motherboards bring with them a huge change from past generations in the adoption of DDR5 memory, substantially increasing memory frequency versus DDR4. CORSAIR has a complete range of performance DDR5 created especially for AMD platforms, including the illustrious DOMINATOR PLATINUM RGB DDR5, the panoramically lit VENGEANCE RGB DDR5, or minimalist VENGEANCE DDR5. Available in a range of frequencies up to 6,000MHz and capacities up to 64GB, all CORSAIR DDR5 memory for AMD supports the new AMD EXPO (Extended Profiles for Overclocking) standard, offering single-setting-setup to ensure owners can easily run their memory at the speed it was created to run at.
AMD's Ryzen 7000 processors use a new AM5 LGA CPU socket, and CORSAIR liquid CPU coolers are fully compatible out-of-the-box using existing AM4 mounting hardware*. Renowned for their combination of powerful cooling performance and stunning aesthetics, the full range of CORSAIR all-in-one liquid coolers are ready to cool AMD's new processors, from the three-fan cooling and stunning LCD display-equipped iCUE H150i ELITE LCD, to the stylish iCUE H100i RGB ELITE. For those who want even more from their CPU cooling, the newly released XTM70 Extreme Performance Thermal Paste drops CPU temperatures even further, allowing users to push CPUs harder and clock speeds higher. The Hydro X Series XC7 RGB PRO water block is also AM5 ready, making it easy to add custom liquid CPU cooling to your new AMD CPU.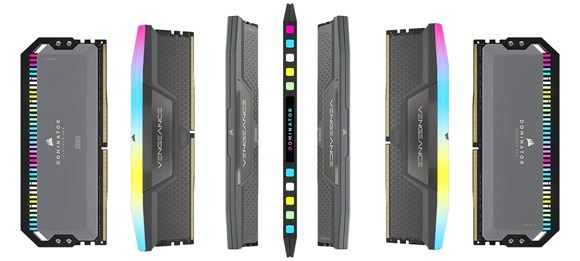 It's important to choose a power supply that's able to deliver all the power your PC will need reliably, efficiently, and quietly. CORSAIR offers a full range of power supplies to power the new generation of AMD processors, from the ultra-efficient high wattage HX1500i, to the enthusiast fully-modular, builder favorite, RM Series.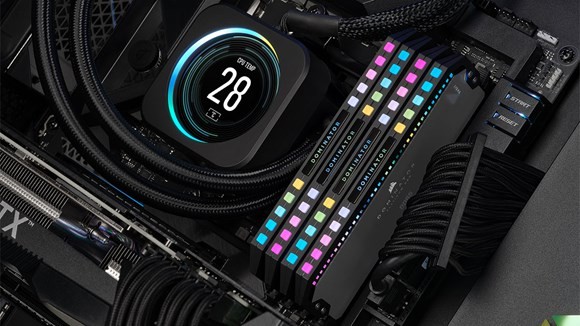 To help builders spec out their next PC, CORSAIR has also fully updated the CORSAIR PC Builder online tool for AMD's new processors and hardware, allowing users to easily compare parts, pick compatible hardware and push their performance to the maximum.
From the latest in DDR5 Memory, especially tuned and equipped to perform best alongside AMD's latest Ryzen 7000 CPUs, to a complete range of coolers, power supplies, cases and more, CORSAIR has everything PC builders need to harness the power of AMD's Ryzen 7000 series.
*Compatibility
The AMD AM5 motherboard socket utilizes the same CPU cooler bracket size as AM4. There is no need to purchase new brackets or replace your existing cooler when upgrading your system to the new AM5 platform.