(Auszug aus der Pressemitteilung)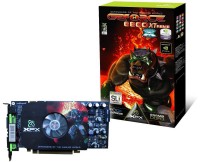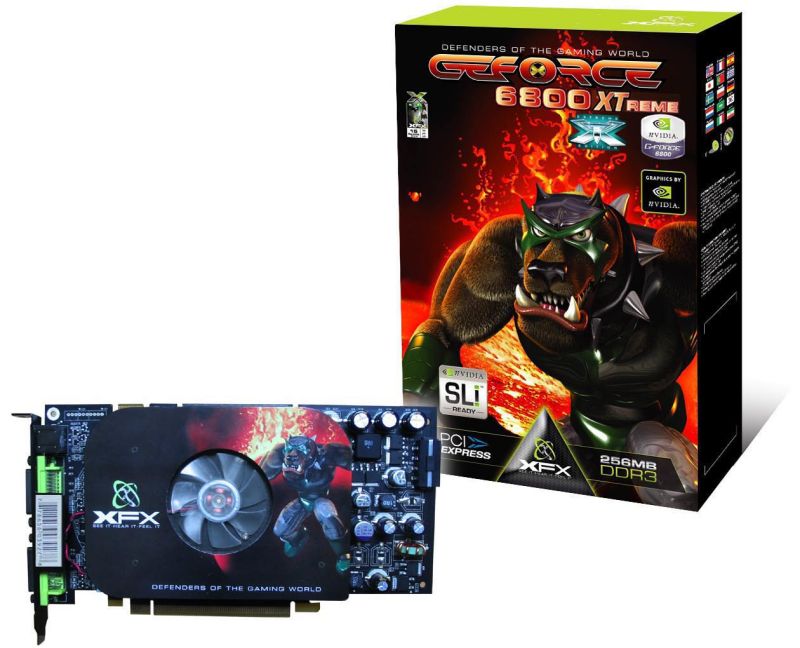 Humbly blushing, we, at XFX, must confess that our General-in-Gaming Outlaw has yet another "super soldier" in his ranks. Caught in the body of an XFX GeForce 6800Xtreme, the absolute best performing chain-gun has seen the daylight. With a blinding explosion, the doors of the factory opened, guiding Outlaw's new pupil to the battlefields of Europe. By injecting some scorching lightning power into the brain and muscles [GPU and memory], the card not only turned black, but also the bracket adapted to this style combining with the radio-active glowing connectors. This new weapon enters the new and secret order within Outlaw's army called; "The Black Edition".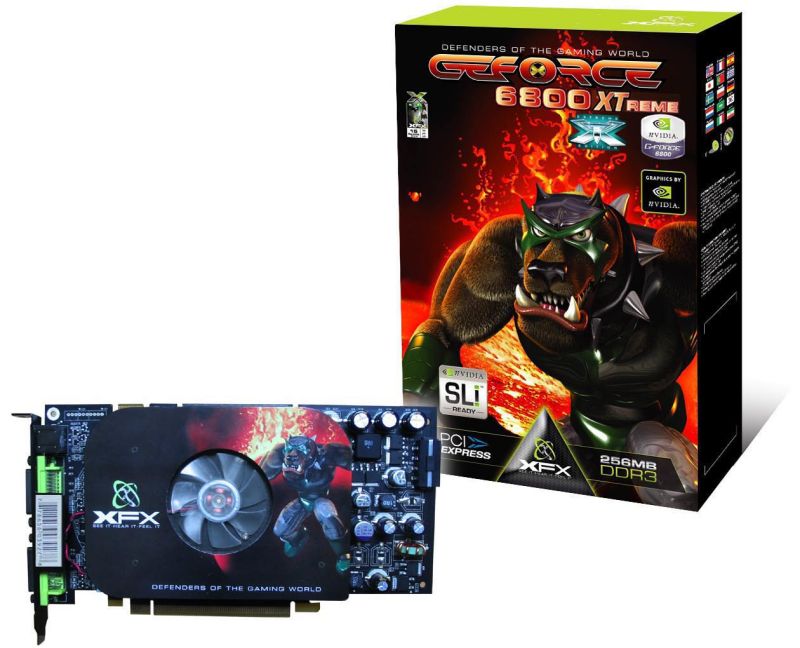 As said, the XFX labs have managed to catch the power of lightning and put it into the GPU and memory, increasing the clocks from 300/700 to 350/900 MHz. and creating the absolute fastest graphics card on this planet, in his range and up to a price of 150 €. You can expect a legion of these power-soldiers crashing through the lands up to battle against any enemy AND defeat them, available for just 149,99 € [incl. VAT] in e-tail.
As you might expect the soldier does not come alone. With the eye-catching retail-box, showing the General, it is accompanied by several added extra's, like an s-video cable, DVI connector, the unique AI driver system of XFX and the awarded video-editing suite 3D Edit [Silver Edition].
Hard Facts:
Item:
PV-T42E-UDE3 [XFX GeForce 6800XTreme 256MB DDR2 TV DVI]
Core:
350 MHz [256 bit]
Memory:
256 MB DDR3 [pumped up to 900 MHz!]
Generic specs:
TV Out [s-video]
Dual DVI Out
Black Bracket [Special coloured DVI connectors]
Features:
Shader Model 3 support [inc. Vertex Texture fetch]
HDR [High Dynamic Range]
SLI ready
Accessories:
3D Edit Video Editing Suite [Styled in XFX skin, utilizing the full power of the GPU and able to make use of real-time rendering options]
S-video cable [HDTV ready]
AI driver [Driver system checks system and board configuration. Automatic installation of the right driver based on that info. This is a 'geek'-proof system and user needs no actual technical PC-knowledge.]
Manual [English]
Quick Installation Guide [15 language]
DVI to VGA converter [included]
Availability:
As you know by now, XFX does not make empty promises. This new product is again already on it's way to the stores and available NOW.