(Auszug aus der Pressemitteilung)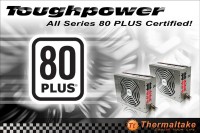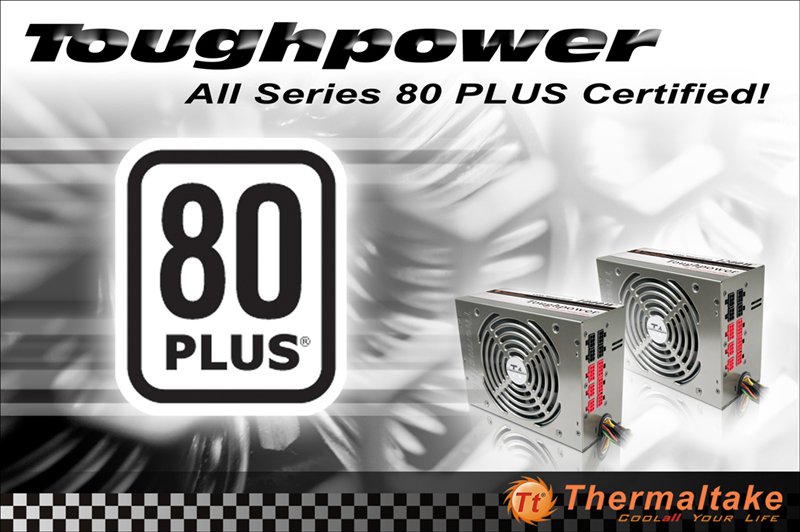 November, 2007 – Thermaltake Technology is pleased to announce its high performance line of power supply, Toughpower series, all certified by 80 PLUS Energy Efficiency Program in November 2007. With our commitment to offer users quality and environmental friendly products, Toughpower 80 PLUS power supply is ranged from the performance 600W, 650W, 700W, 750W, 850W to the extreme 1000W and 1200W, and the special Q-fan 500W, 650W. Thermaltake is in the process of certifying Toughpower 1500W PSU, and is confident that it will be certified soon.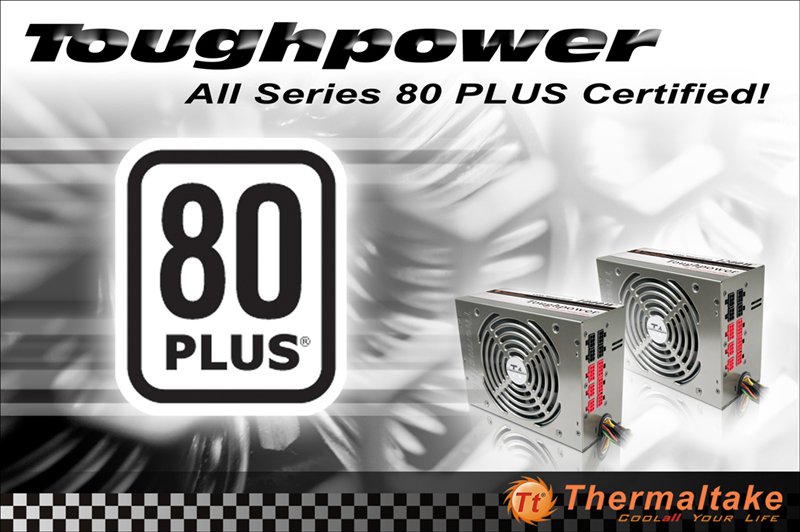 80 PLUS is a cutting-edge, electric utility-funded program whose mission is to integrate energy-efficient power supplies into desktop computers and servers. The 80 PLUS program certifies PSU that has 80% or higher energy efficiency rate at 20%, 50%, and 100% of loading, plus power factor of 0.9 or greater. This requirement makes an 80 PLUS certified power supply considerably more efficient than other power supplies. In other words, a computer with an 80 PLUS certified power supply will use around 15 percent to 25 percent less electricity than other computer.
Thermaltake's Toughpower series has gained a reputation for providing excellent performance and high efficiency to enthusiasts' gaming machines. With the use of Double Forward Converter Design and Active Power Factor Correction, the efficiency of Toughpower series can reach up to 87 percent at all loads and power factor will be almost 0.99. These figures prove the performance of Toughpower is far beyond 80 PLUS Program's requirement. Additionally, modularized cable management and up to four 6pin PCI-E connectors & four 8pin PCI-E connectors all make Thermaltake's Toughpower series the best user friendly and environmental friendly product.