(Auszug aus der Pressemitteilung)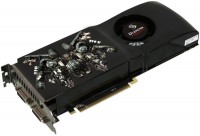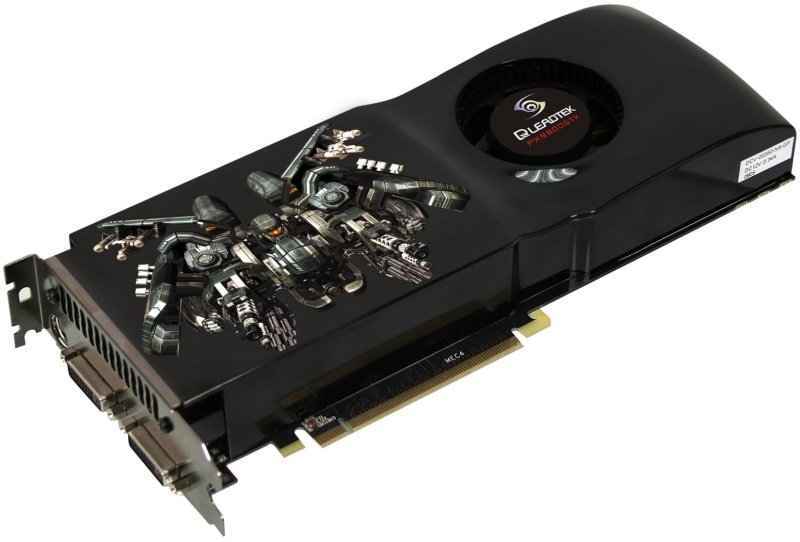 Taipei, Taiwan, April 1st, 2008 – Leadtek Research Inc., a global front runner in extreme visual graphics technology development, takes pride in announcing the launch of a new high-end graphics card, WinFast® PX9800 GTX, with 2-slot thermal solution and premium materials. The NVIDIA® GeForce® 9800 GTX-based graphics card can greatly strengthen the performance and provide optimal power management with HybridPower™ technology. Compatible with 3-way SLI® technology, the new card imparts to every user the thrill of extreme HD gaming and first-rate entertainment experience.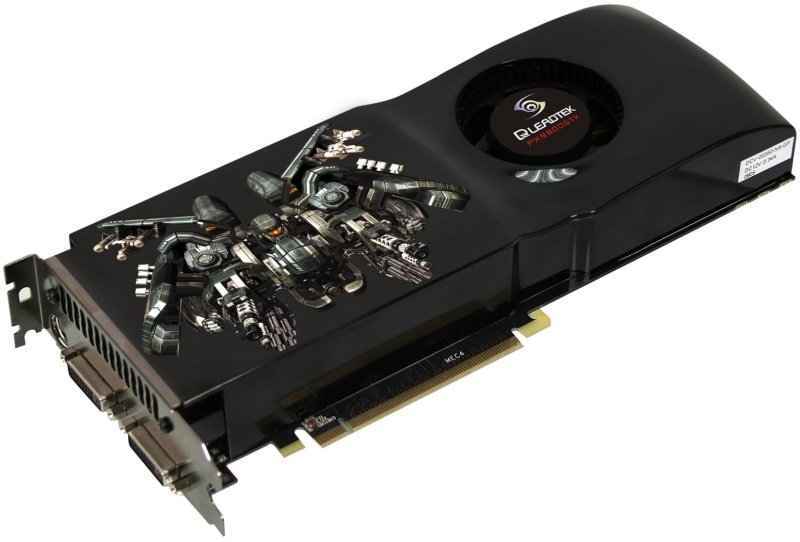 Featuring a powerful single GeForce 9800 GTX GPU with 128 streaming fast cores each running at a new record high GPU clock speed of 675MHz, WinFast PX9800 GTX delivers the smoothest ever game-play quality and exceptional value on price/performance. With the latest Microsoft® DirectX® 10 with full Shader Model 4.0 support, it can also offer realistic film quality gaming effects, guaranteeing users the best possible performance in 3D graphics user interface under the Windows Vista™ operating system.
PX9800 GTX is designed for the new PCI Express 2.0 bus architecture, offering the highest data transfer speeds for the most bandwidth-hungry games and 3D applications. At the same time it maintains backwards compatibility with existing PCI Express motherboards for the broadest support. Furthermore, PX9800 GTX with NVIDIA HybridPower™ technology allows users to switch to the motherboard GeForce GPU when running non graphically-intensive applications for a silent and low power PC experience.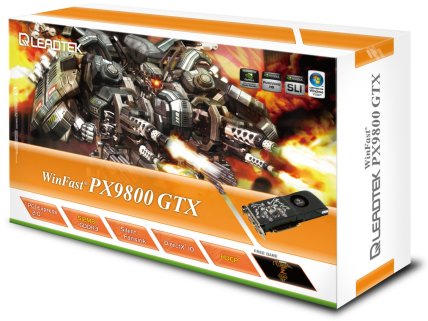 And when enabled with the updated NVIDIA® PureVideo™ HD technology engine, PX9800 GTX delivers unsurpassed image quality on a display with resolutions up to 2560×1600 via Dual Dual-Link DVI output and HDCP support. This means hardware acceleration of HD movies and dual-stream picture-in-picture content for the ultimate interactive Blu-ray and HD DVD movie experience with spectacular picture clarity.
What's more, PX9800 GTX, with NVIDIA® unified architecture, revolutionizes PC graphics performance through unprecedented processing power and efficiency. Also PX9800 GTX supports industry leading 3-way NVIDIA® SLI® technology, providing amazing performance scaling by implementing AFR (Alternate Frame Rendering) with solid and state-of-the-art drivers. And with advanced shader processors, NVIDIA® Quantum Effects™ technology, PX98000 GTX takes physics effects to a whole new level of simulation and rendering on the GPU.
Last but not least, the new card is bundled with "Neverwinter Nights 2", an award-winning adventure game in which every decision directly affects each character and the passage of time itself. This imparts a stunningly realistic impact to game-play, offering a true-to-life imagery in a fantasy gaming environment from PX9800 GTX.
In sum, PX9800 GTX re-defines PC gaming and entertainment with indisputably powerful core technology that fast tracks users toward a smarter and superior gaming experience!
Specifications