(Auszug aus der Pressemitteilung)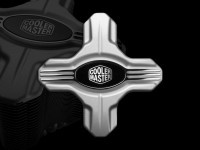 Silencing a PC has become an important issue for many PC users,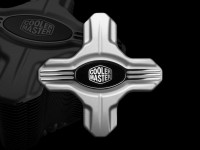 and Cooler Master's engineers have taken this seriously, developing a slew of new products addressing issues related to noise. Today, Cooler Master announces the Hyper Z600, a finely engineered state-of-the-art passive cooler that catapults into the top echelon of noiseless CPU coolers. Extra expansion options for hardcore overclockers are also thrown in for good measure.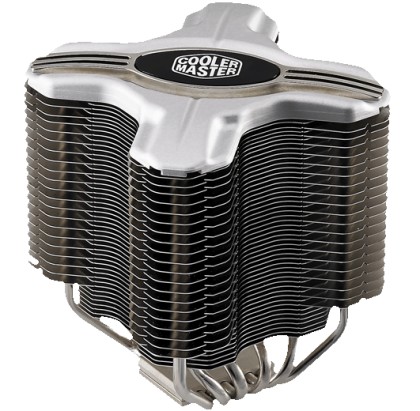 With zero tolerance for noise, the distinctive "X" design retains rapid heat transfer and creates a lower back pressure, forcing air to pass through quickly. Optimized fin spacing along with interlaced fins presents an ingenious method to maximizing surface areas. To top things off, the mirror finished copper-base extending into the 6 heat-pipes allows the Z600 to passively cool and take on even quad-core CPUs running up to 89W (see note).
Note: In passive mode, it is recommended that a case fan should be installed in the back of case.

Overclockers were also kept in mind when designing the Z600, as up to two 120mm fans can be added to opposing sides of the heat-sink in a push-pull configuration. With one 120mm fan, the Z600 transforms into a first class cooler for CPUs running beyond 89W. With two fans, the Z600 becomes an extreme cooling solution for the serious overclocker. The Hyper Z600 is compatible with all existing CPU sockets.

Specifications
Dimension: 127.28 x 127.28 x 160 mm
Material: Aluminum fins with copper-base
Heat Pipe Dimensions: φ6mm x 6
Weight: 1045g