(Auszug aus der Pressemitteilung)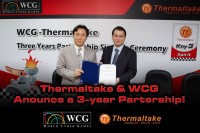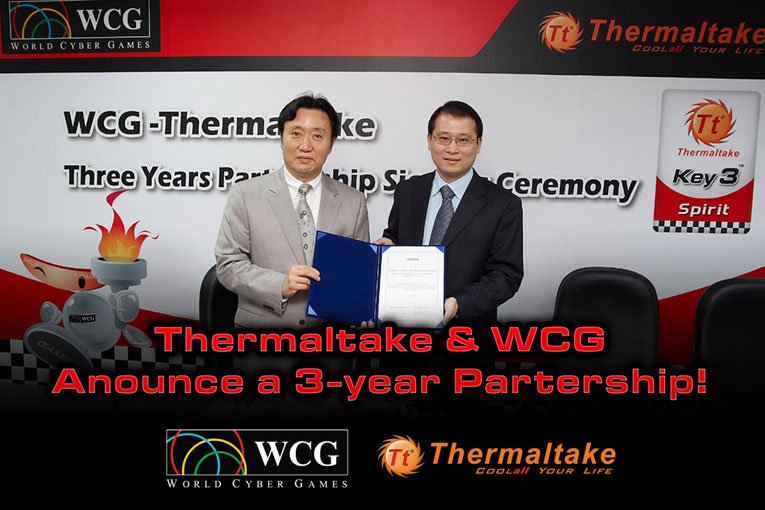 July, 2008 – The World Cyber Games (WCG), the recognized blue chip leader of international video game competitions, today announced a three-year sponsorship agreement with Thermaltake Technology, the most trusted brand of PC Do-It-Yourself (DIY) enthusiasts worldwide with more than seven offices in Europe, Asia and North America. Through the partnership, Thermaltake will become an official partner of the World Cyber Games Grand Final from 2008 – 2010 and will be the exclusive provider of high end PC Case, Cooler, and Power Supply to the top 700 gamers from 80 countries.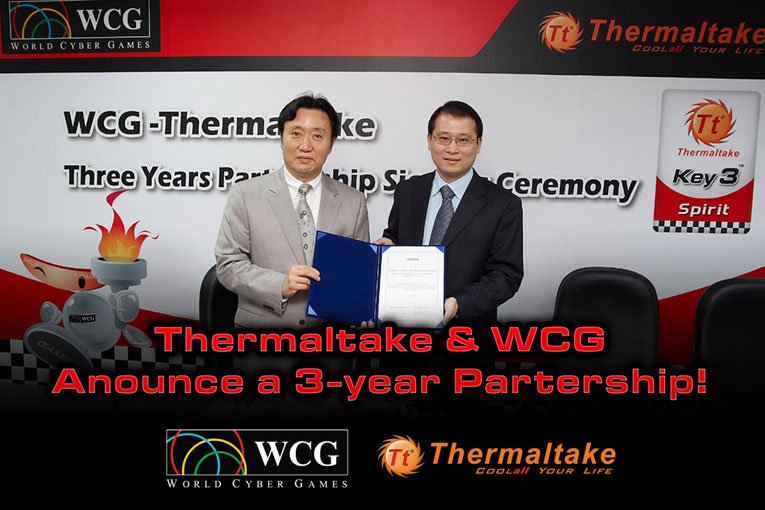 Helping to take the cyber gaming experience to an all new level, the WCG has designated the following Thermaltake items as Official Products of 2008:
Professional case – "Spedo", "Xaser VI", "Armor +", "V9", and "M9D"
Performance cooler – "Xpressar", "V14", "Bigtyp 14 Pro", and "SpinQ"
Power supply – "Toughpower series" and all "QFan series"
Thermaltake will be offering personal interactive experiences with each of these products at the Grand Final.
"As a well respected and trusted brand, Thermaltake products are renowned for their high quality and functionality. We are proud to make their superior gaming gear the Official Products of the World Cyber Games Grand Final 2008," said Hyoung-Seok Kim, CEO of ICM, the global organizer of the WCG. "The latest member of the World Cyber Games family, Thermaltake is a perfect fit with other sponsors including Samsung, Microsoft, Philips, SyncMaster and many more. Each of these companies offers the highest quality products in their respective industries and are perfect representatives of the World Cyber Games."
"Thermaltake is honored to provide this opportunity for gamers to show off their talents," said Kenny Lin, CEO of Thermaltake Technology. "We are proud to participate in this grand annual festival and happy to share the well known Excitement and Fascination of the brand directly to gamers from around the world."
With well over one million players from more than 70 countries, the World Cyber Games is widely regarded as the gaming world's premier tournament. Featuring online and offline events held throughout the world, the year-long series attracted more than 1.5 million competitors worldwide in 2007. The 2007 WCG Grand Final in Seattle, Washington broke new ground as more than 29 million people tuned in to watch the competition unfold in real-time, marking the largest global, live satellite broadcast for an e-Sports event. Additionally, the World Cyber Games was recently recognized by Guinness World Records for the World's Largest Video Game Competition with over 1.5 million competitors worldwide.