(Auszug aus der Pressemitteilung)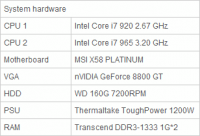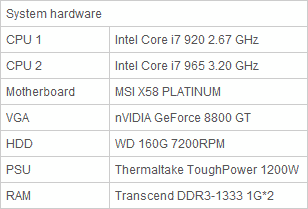 Intel Corporation announced their desktop processors based on the company's upcoming new micro-architecture (codenamed "Nehalem") will be formally branded "Intel® Core™ processor." The first products in this new family of processors, including an "Extreme Edition" version, will carry an "i7" identifier and will be formally branded as "Intel® Core™ i7 processor."
The Xpressar™ RCS100 is supported with ASUS, MSI and Gigabyte Core i7 motherboard on the market, and Thermaltake has take a step further to overclock the Core i7 platform to gain better performance. Testing enviorment setup: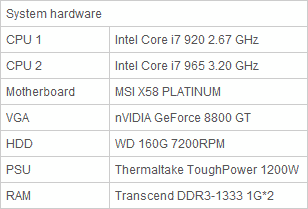 The system is running at 20~25 degrees room temperature condition, and the benchmark software used is Orthos Beta for stressing CPU.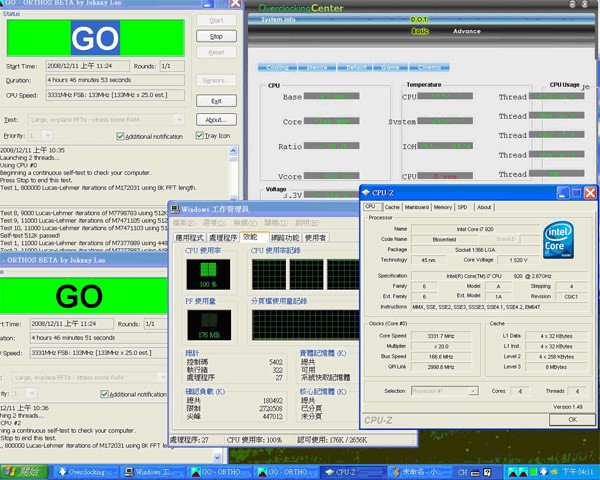 Above picture shows the Intel Core i7 920 is overclocked from 2.67Ghz to 3.9Ghz and stressed over 4 hours.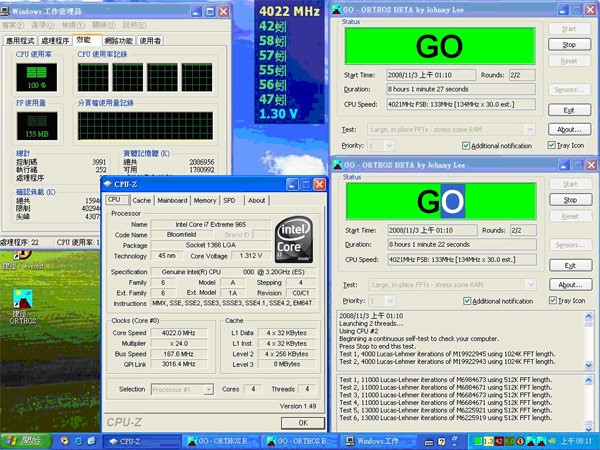 Above picture shows the Intel Core i7 965 is overclocked from 3.20Ghz to 4.0Ghz and stressed over 8 hours.
The CPU's temperature has been stabilized at 40 degrees when overclocking. Compare to liquid cooling solution, there are 10 degrees difference at least.
Xpressar™ RCS100 is the product of the future, and Thermaltake welcome users to discuss their own Xpressar™ RCS100 system in the forum.