(Auszug aus der Pressemitteilung)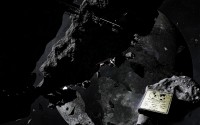 HELSINKI, FINLAND – July 20th, 2009 – As the world looks back 40 years today and celebrates the Apollo 11 Moon landing, Futuremark® Games Studio looks forward 40 years with two new screenshots from their Shattered Horizon™ game showing a Moon very different from the one we know today.
"The Apollo missions are inspirational yet these events happened before most gamers were even born," said Antti Summala, Lead Game Designer at Futuremark Games Studio. "With Shattered Horizon we're imagining what Man might achieve in the next 40 years, events that could happen in our lifetime. A return to the Moon. Colonization and commercialization. And a catastrophic accident that forever changes the night sky and threatens the very future of Mankind."
Shattered Horizon is a multiplayer first-person shooter for PC. In the game world, a catastrophic explosion on the Moon fills near-Earth space with billions of tons of rocky debris. Survivors on the Moon are forced into conflict with those trapped on the battered International Space Station. Teams of players fight in zero gravity to control the limited supplies that mean the difference between survival and death.
The two new screenshots show one of the environments from the game, a huge fragment of rock slowly rotating in space against a backdrop dominated by the shattered Moon.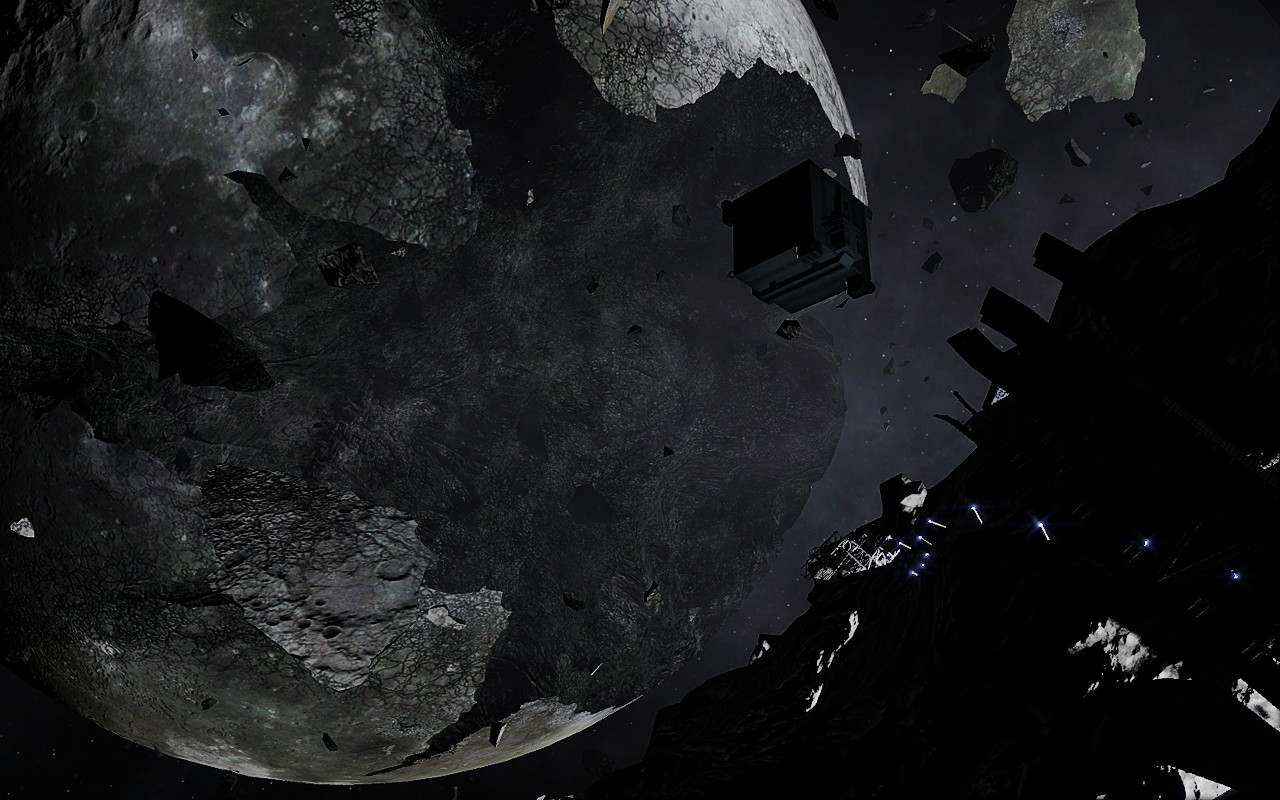 Shattered Horizon is currently in development and a release date has not been announced. However, PC gamers can register now for the Shattered Horizon beta due to take place later this summer.