(Auszug aus der Pressemitteilung)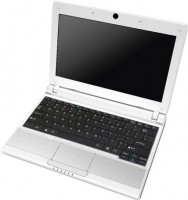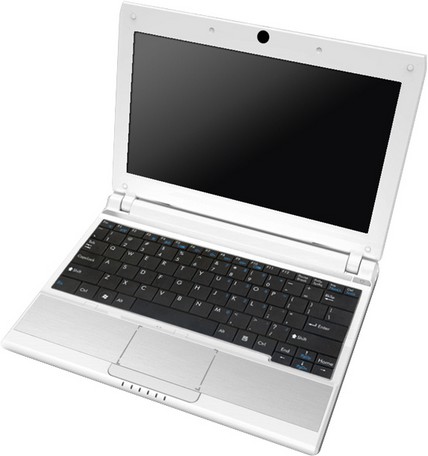 Jetway Information the renowned motherboard, IPC and graphics card producer finally launches its own netbook Ecomo series recently.

This series will be put into mass-production and will be available on market recently.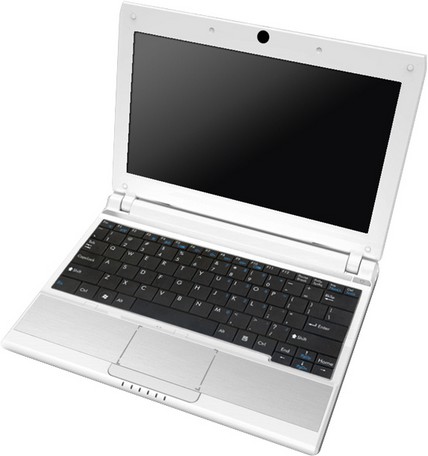 Compared to the previous series that developed last December, this series based mainly on N280
has been perfected in function, appearances and quality.
We are much pleased with the series coming out. And expect it become popular to users as well.
In fact , part of the reason that we give up to mass-produce the previous series is that we want to do the thing right at first time and offering customer a better , economical choice.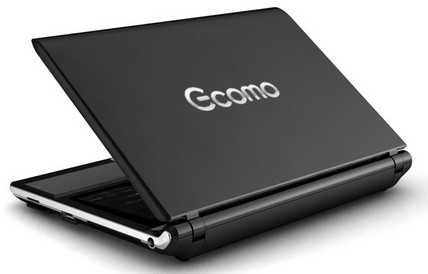 This series utilizes good-quality manufacturing material and features 3D Audio function and special keyboard design to facilitate user operation.
As the netbooks are supposed to be it is light, slim and small and economical without deny in performances.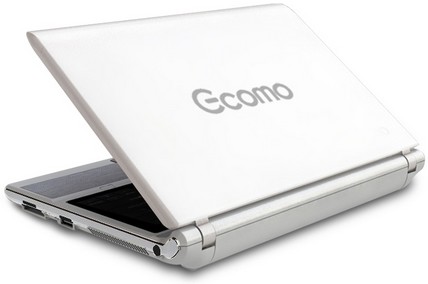 Profession and Steadiness
Slim and light with silver gray matt surface and chromed side bar deco create a sense of professionalism and steadiness while computing on the go. Navigate easily on the net using the multi-gesture touchpad. Listen to 3D audio through earphone without annoying others.
Sleek and Fashion
Glossy exterior coated with scratch-resistant UV surface brings a sleek and fashion presence both in-room and on the go. With Atom N280 integrated you will be enjoying the superior performance.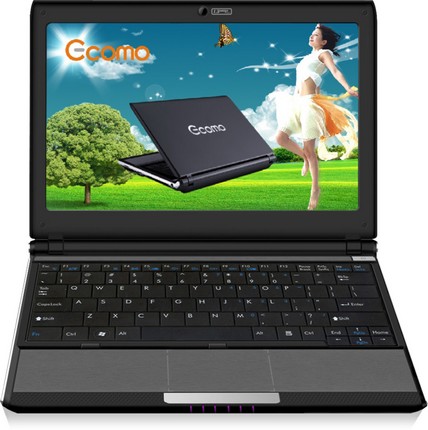 Eco Friendly Mobility
The all new ultra-portable ECOMO EM100 series 10.1" netbook is designed to bring you the ultimate mobile freedom while on the go. Combining all the simplicity, ECO friendliness, solid quality, and ease of use, it delivers the user experience you and expect for staying connected, chatting, and managing life while o the move.
ECO Friendliness
Consume less power
LED back-lit panel
Recycled packaging
RoHS compliance
Recycled plastic
Ideal Mobility
Light weight
Small form factor
Thinner LED back-lit panel
WiFi built-in for Internet Access
3G option connecting everywhere
3D Audio Technology
Patented 3D Audio technology delivers audio high end sound system effect with concert experience with stable bass and sweet soprano through earphone. With a touch of the button you can enjoy the 3D Audio on the go without annoying others.
Multi-gesture Touch Pad
You can now easily zoom in and out the photos, maps , or documents, scroll the screen continuously, and move the cursor over the entire screen using the built-in Multi-gesture touch pad.

Slim and Lightweight
Designed specifically for computing on the go it weights 1.1 kg with 3-cell battery and measures 27 mm height. The ultra-portable form factor makes it easy to carry around.
Touch Pad Lock with LED
The touch pad can be disabled by pressing the touch pad lock to avoid accidental cursor movement during keyboard operation.
Specs