(Auszug aus der Pressemitteilung)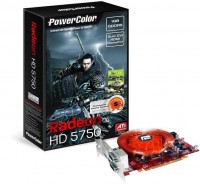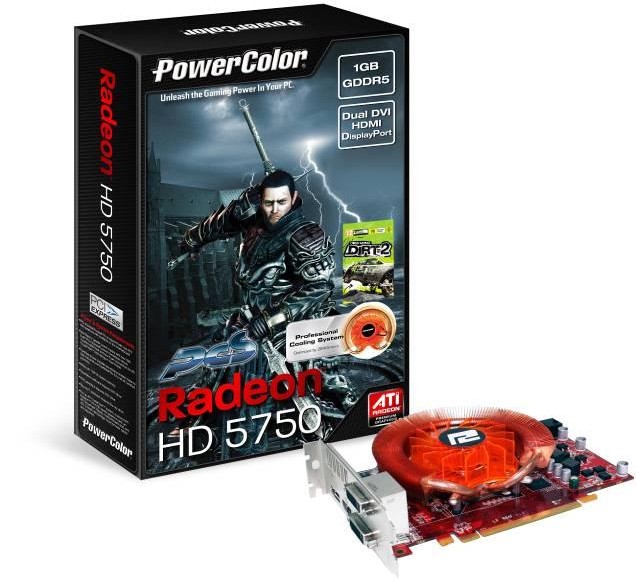 Taipei, Taiwan –October 16, 2009 – TUL Corporation, a leading manufacturer of AMD graphics cards, today announces a limited edition HD5750: the PCS HD5750 Premium Edition. Equipped with ZEROtherm's cooling solution, the PCS HD5750 Premium Edition is compatible with exclusive fan control technology, making use of maximum 2500 rpm fan operating in a silent environment which when loaded, it's able to maintain below 30dB. Taking advantage of its 6mm copper heatpipe and 140pcs extremely thin copper fin design; the unit easily dissipates heat from the copper base that fully covers the GPU, delivering a silent and cool gaming environment.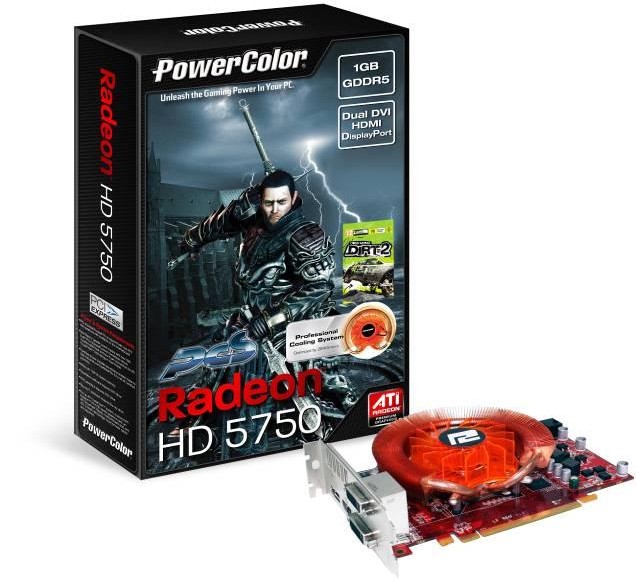 The PowerColor PCS HD5750 Premium Edition clocks in at 700 MHz core and 1150MHz memory speeds. GDDR5 high speed memory delivers more speed and higher bandwidths and with more than 1 teraFLOPs computing power, gamers can easily accelerate the PC and boost up gaming performance.
DiRT2 Game Bundle: Unleash DirectX® 11 gaming power
To deliver the latest DirectX® 11 gaming power and add more value to this limited edition, PowerColor includes the DiRT2 into PCS HD5750 Premium Edition. DiRT2 is a world tour of adrenaline-fuelled extreme off-road events in stunning real-world locations. With the support of DirectX® 11 technology, this latest game delivers the most realistic, immersive and exhilarating racing experience to gamers.
"PowerColor worked cooperatively with ZEROtherm again to add another powerful upgrade to HD5750 series," says Ted Chen, CEO of TUL Corporation. "This value added edition features outstanding cooling performance and the latest DirectX®11 game. With very limited quantities available, gamers should take the chance and get this highly recommended card."
PowerColor PCS HD5750 Premium Edition supports Microsoft DirectX® 11 technology, ready to tackle all the demanding and latest game title. With support for ATI Eyefinity technology, enabling gaming views on up to three displays, and compatibility with ATI stream technology, the new HD5700 series brings the best of productivity and gaming under the same roof.
The PowerColor PCS HD5750 Premium will be available on Oct. 30th and will retail at US$139.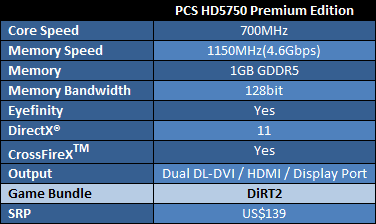 * Specifications subject to change without notice.